Just a little over a month after securing $2.5 million in seed funding for its blockchain product, TransitNet, CapLinked, a secure information sharing company founded by PayPal's first U.S. head of marketing Eric M. Jackson, announced the members of the advisory board for TransitNet. As previously reported, the TransitNet service will be accessible to issuers and token investors as well as service providers and financial institutions that will use it for accessing data on behalf of their clients.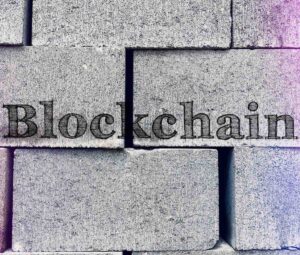 According to CapLinked, the new board will be consisted of experts across the fields of technology, crypto, and finance. The members will include:
Tom Bollich: CTO of MadHive, part of the founding team at Zynga
Alex Felix: Managing Director at CoinFund
Chris Kitze: Chairman of Alphabit Digital Currency Fund and co-creator of the FLASH token
Shane McQuillan: Chief Strategy Officer at Ramp Enterprises Ltd
Ken Miller: Venture Partner at Omidyar Network, previously an executive at Intuit and PayPal
Justin Schmidt: General Partner of Translunar One
Matt Smith: Software Architect at Gem HQ
John Wu: CEO of Sharespost Digital Securities Group
Speaking about TransitNet, Wu stated:
"As companies look to leverage blockchain technology to undertake security token offerings (STOs), they will need solutions to keep their decentralized investor base informed and engaged. I view TransitNet as a critical piece of infrastructure for furthering the growth of this emerging financial ecosystem."
Bollich then added:
"The advantages of blockchains over paper securities for the issuance and exchange of securities is clear. Tokenized securities offer increased liquidity, improve transactional efficiency, and even promote greater inclusion as compared to traditional paper securities. TransitNet stands to be a key part of this important new movement."
Founded in 2010, CapLinked stated it serves as a central platform for enterprises and outside collaborators to come together and share sensitive information more easily and securely. The company explained it makes it faster, safe, and simpler to manage business transactions in the cloud and its secure platform provides companies with tools for capital raises, asset sales, mergers and acquisitions, real estate deals, investors and board reporting, business development negotiations, and other types of business transactions.