China Rapid Finance Limited (NYSE: XRF), one of China's largest consumer lending marketplaces, announced earlier this week the launch of its new share repurchase program, which allows the lender to authorized the repurchase of its ordinary shares in the form of American depositary shares with an aggregate value of up to $20 million.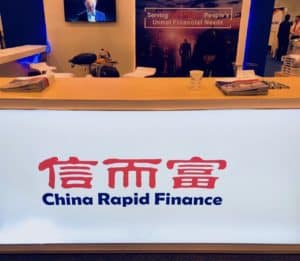 The lender reported that this approved share repurchase may be effected on the open market at prevailing market prices, depending on a number of factors, including, but not limited to, share price, trading volume and general market conditions, along with China Rapid Finance's working capital requirements, general business conditions and other factors, as well as subject to applicable rules and regulations, including requirements of Rule 10b5-1 and/or Rule 10b-18 under the Securities Exchange Act of 1934, as amended.
Speaking about the program, Dr. Zane Wang, Chief Executive Officer, Founder and Chairman, stated with this share repurchase authorization, the lender's board is making a strong statement of the company's future. He added:
"We have more than enough cash to fund our current operations and expect to be operating profitably in the near future. The Board and management team firmly believe that the Company's current stock market valuation reflects neither the untapped value of our established customer relationships and the business we have built, nor our prospects for future growth."
The launch of its new repurchase program comes just a little over a month after China Rapid Finance exceeds 20 million cumulative loans facilitated since its lending platform launch. The lender reported that the milestone demonstrates accelerating the growth of its consumer marketplace due to the fact that the number of facilitated loans has nearly doubled within the past six months from 10.7 million cumulative loans as of the end of 2016. The platform also revealed that one a year-over-year basis, second facilitated loans have jumped by over 350% to more than 5 million, up from approximately 1.1 million cumulative loans in the same quarter of last year.