The ICON Foundation, a decentralized network of blockchain communities, announced on Friday its sponsorship of a new accelerator program called ICX Station. According to ICON, ICX Station is designed to expand the power of the underlying ICON infrastructure, which is a scalable interoperable blockchain, as well as provide opportunities for developers, tech entrepreneurs, and businesses considering blockchain adoption. ICON reported it is opening up its doors to the program, with the first hub in San Francisco.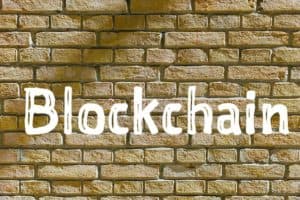 San Francisco Launchpad Manager Scott Smiley stated that the program will help lead the future of blockchain-based businesses running on the ICON Protocol. He also shared:
"We truly believe in the disruptive potential of blockchain technology and have built a state-of-the-art infrastructure. We seek high end, practical use cases and those that support the blockchain infrastructure we're trying to build. In return, we offer a unique opportunity to build on one of the most advanced and scalable blockchains in the market."
ICON also noted it has already boarded a strong network of reputable institutions in major industries, including banks, insurance and tech companies, hospitals, and universities, as well as several start-ups. Daeki Lee, also a San Francisco Launchpad Manager for ICX Station, commented:
"Our goal is to not only create a hyperconnected world where ICON can support an endless array of use cases, services and applications, but also create an ecosystem where individuals and companies are empowered by the potential of blockchain."
Ideal candidates for the program are the following:
Experienced entrepreneurs with interest in building a blockchain-based business

Good understanding of blockchain and its current capabilities

Preferred if minimum viable product is available

Team needs technical talent

Viable token economics model

Full-time commitment and willingness to temporarily move to Silicon Valley
ICON added that ICX Station will run across several hubs, known as Launchpads, in cities around the world. The program plans to open Launchpads in Seoul, Tokyo, and Singapore soon.