Ant Fortune Announces the Launch of One-Stop Pension Service with First Batch of 14 Pension Funds
On August 14, Ant Fortune announced that it will launch a series of pension products and services based on open + AI technology. In the future, users could get access to the latest information about pension investment income, social security, provident fund and pension education content through the Ant Fortune app.
With the recent introduction of a series of pension policies, China's personal pension age has officially arrived. Ant Financial and Fidelity International jointly released the "China's Pension Prospects Survey Report (2018)", showing that more than half of young Chinese people under the age of 35 do not have enough saving or investment income for their old age.
Recently, Ant Fortune and 14 fund companies were approved by CSRC as the first group to issue wholesale pension fund. After the preparations for the fund companies are completed, customers can purchase them on the Alipay platform. (Source: 01Caijing)
B2B Customized Insurance Platform Baozhunniu Secures B+ Round Financing led by China Merchants Innovation Investment
B2B customized insurance platform Baozhunniu announced that it had completed the B+ round of financing last month. The investor was China Merchants Innovation Investment Fund, and the specific amount was not disclosed.
In August 2017, Baozhunniu completed ¥100 million B-round financing led by Marathon Venture Partners and followed by former GGV Capital Partners Peng Xiaomei, ZRC, Matrix Partners China and NNFE.
Baozhunniu is a customized platform for enterprise insurance. It was launched in January 2016. It provides one-stop online insurance solutions for corporate security, helping enterprise to reduce the economic losses caused during events or company operation. It is reported that Baozhunniu has expanded its product to markets of sharing economy, sports, oversea studying, human resources, O2O, tourism, catering, medical care and energy. (Source: Lieyun)
Beijing Establishes Coalition for Building Social Credit System
In order to implement regulatory requirements and protect the legitimate rights and interests of financial consumers, representatives of online lending industry institutions and professional service organizations jointly signed the "Joint Statement on Building a Social Credit System in Beijing's Online Lending Industry" in Beijing on August 9. On August 11th, a coalition of social credit system was established in Beijing, and the first closed-door seminar was held to discuss various concrete measures for building a social credit system. (Source: 01Caijing)
Beijing Establishes Coalition for Building Social Credit System #Fintech
The Supreme People's Court Issued a "Notice on Properly Handling Private Lending Cases in Accordance with Law"
Recently, the Supreme People's Court of People's Republic of China issued the "Notice on Properly Handling Private Lending Cases According to Law" (hereinafter referred to as the "Notice"), requiring the people's courts at all levels to give full play to the evaluation, education, and guidance functions of civil and commercial trials, properly handle private lending disputes, and prevent and resolve various risks. (Source: SPC)
Xiong'an Launches a Blockchain based Fund Management Platform
On August 12, according to the WeChat public account "Xiong'an release", Xiong'an has launched the first engineering fund management platform based on blockchain technology in China.
This platform is planning to offer a transparent and secure records for all projects financing, management and wages during the construction of Xiong'an.
At present, a series of projects (e.g. Urban Interception Canal Project and the Yellow River Wastewater Treatment Project) and thousands of enterprises related the projects mentioned above have registered on the platform. The total amount managed and recorded by the blockchain platform is about ¥1 billion. (Source: WeiyangX)
Xiong'an Launches a #Blockchain based Fund Management Platform #China #Fintech
Weidai Submits IPO Application to NYSE
On August 10, Weidayi Ltd. filed an IPO application file with the US Securities and Exchange Commission (SEC). The document shows that Weidai was applying to be listed on the New York Stock Exchange (NYSE) under the ticker symbol "WEI" and planned to raise up to $100 million. Weidai said in the IPO prospectus that it was the largest provider of auto support financing solutions in Chinese market based on the annual loan volume in 2015, 2016 and 2017; according to a report from Oliver Wyman, Weidai has a share of about 35% in this market in 2017. (Source: Wow Fintech)
---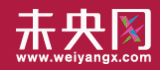 WeiyangX is the most influential website focusing on Fintech in China. The site covers the latest news, industry data analysis, business practices, and in-depth fintech cases in fintech. WeiyangX is incubated by Fintech Lab. Founded by Tsinghua University's People's Bank of China (PBC) School of Finance in 2012, the Fintech Lab is the first and leading research entity dedicated to leading best practices, promoting interdisciplinary innovation, and encouraging entrepreneurship in the field of fintech through scientific research and innovative project incubation.