Augmentum Fintech plc (LSE: AUGM) has announced an aggregate of £7 million of investment in three European Fintechs: Tide, Previse and DueDil.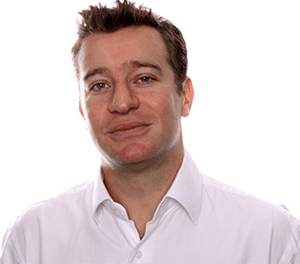 Tim Levene, CEO of Augmentum Fintech, said that since their IPO they have built an "exciting pipeline of fintech investment opportunities" and the three announced investments fit perfectly into their strategy.
"These companies deliver propositions that are disrupting their markets, challenging incumbents and bringing huge efficiencies to the end customer," said Levene. "At Augmentum we look for opportunities where we can add value to a company beyond a simple financial contribution. In particular, we seek out talented, driven management teams and help them to achieve their potential."
According to information provided by Augmentum, the investment was distributed as follows:
£3 million in Tide, an emerging SME challenger bank based in London, as part of an £8 million funding round alongside existing investors
£2 million investment in Previse, a supplier payment company, as Lead Investor with Bessemer Venture Partners as part of a £5.3 million Series A funding round
£2 million investment in DueDil, a private company information platform, as part of a funding round of up to £8 million
Augmentum explains that is has invested a £3 million convertible note in Tide as part of an £8 million funding round alongside existing investors. The funding is expected to help the company prepare for rapid expansion and to develop more features on its platform for small businesses. Existing investors participating in the investment include Anthemis, Creandum, Local Globe and Passion Capital.
The investment in Previse is part of a £5.3 million Series A round. Previse, which is headquartered in London, uses machine learning to provide multinational companies tools and incentives to pay suppliers instantly on receipt of invoices. This service is said to avoid the costs and inefficiencies associated with delayed payment terms while improving the prospects of businesses which supply large global corporations. Co-investors in this round alongside Augmentum include Bessemer Venture Partners and Hambro Perks.
DueDil received £2 million as part of a Series C of up to £8 million. London based DueDil is building a complete source of information on private companies and the people behind them. DueDil's proprietary matching technology seeks to link together data from authoritative sources, helping DueDil's customers find, verify and monitor opportunities and risks. Augmentum states that more than 400 leading financial services and technology companies rely on DueDil's web platform and API as an end-to-end solution. Co-investors in this round alongside Augmentum include Oak Investment Partners, Notion Capital and VentureFounders.
Augmentum owns shares in several prominent Fintechs including both Seedrs and P2P lender Zopa.