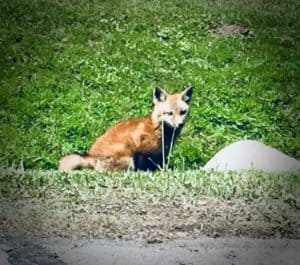 SFOX, has a substantial $22.7 million in Series A funding led by Tribe Capital and Social Capital. The funding round also garnered the support of other well known VCs including Khosla Ventures, Blockchain Capital, Y Combinator, DHVC, Upside Partnership, SV Angel, DCG, Mark Britto, and Airbnb Co-Founder Nathan Blecharczyk. The round is more than just cash as it exemplifies solid backing from well known investors.
SFOX is a digital assets management platform for institutional money that need specific services and access to high volume transactions. The crypto prime dealer looks to engage with family offices, funds, HNW and has already racked up more than $9 billion in transactions to date. SFOX reports that since January, its client based has rocketed 12X.
Akbar Thobhani, CEO of SFOX, explains that the distributed nature of cryptocurrency has fueled the rise of crypto exchanges around the world. These "exchanges" remain fragmented providing limited liquidity. Thobhani wants to address this shortcoming;
"Over the last four years, we've been able to provide our clients a single point of access and the best price execution by building the necessary smart routing technology to navigate and connect these global markets and exchanges."
Previously, Thobhani was head of growth and biz dev at AirBnb. He also managed their payments process for 190+ countries.
Arjun Sethi, who is Partner / co-founder at Tribe, believes the liquidity paradigm is the most significant barrier to institutional adoption of crypto;
"What has always excited us about SFOX and differentiates them from other players is that they provide access to a global integrated order book, sourced from exchanges, OTC desks, and market makers. This means institutions can trade from a single account and have the ability to buy and sell high volumes without impacting prices. This is exactly what institutional investors looking to embrace cryptocurrencies need today and in the future, as the ecosystem becomes more fragmented."
Sethi will also be joining the SFOX board following the investment.
SFOX expects to use the funding to build out its service to become the "premier institutional crypto asset management platform." SFOX predicts big things with their ability to tie big money into crypto within a single prime dealer.
"We've seen high interest from our clients in expanding their exposure to crypto assets," adds Thobhani. "Institutions need a full service asset management platform that meets the unique needs of cryptocurrency. This is not being fulfilled by traditional tools and current platforms. We're in a great position to provide these rails. This investment will allow us to pursue this evolution."
Sponsored Links by DQ Promote