Digital bank Varo Money has hired Thibault Fulconis as Chief Financial Officer (CFO). Varo shares that Fulconis has extensive experience and was previously part of the executive team of Bank of the West and its holding company BancWest. Fulconis will oversee all financial, treasury, regulatory reporting and accounting operations, and will work directly with CEO Colin Walsh to support the company as it rapidly scales and delivers its business plan.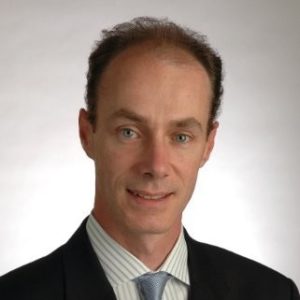 Fulconi commented on his new position saying he was energized to be part of this movement towards a better banking system.
At Bank of the West, Fulconis served as Vice Chairman, Corporate Functions and Chief Operating Officer. Prior to that, he oversaw the Commercial Banking and National Finance business units of the bank, and the Corporate Development, and served as Vice Chairman in charge of Finance. Before his stint at Bank of the West, he held various positions, mostly in Finance, with BNP Paribas since 1989.
He served as CFO and Head of Development for the International Retail and Financial Services pole of BNP Paribas and as Head of Financial Management for the BNP Paribas Group. Before joining BNP Paribas, Fulconis was a business analyst in the mergers and acquisitions practice with Booz Allen Hamilton in Paris.
"We are excited to welcome Thibault to Varo," said Colin Walsh, CEO of Varo. "He brings decades of experience in the banking sector, and his unique blend of strategic insights and financial rigor make him an ideal executive to lead the finance function at Varo as we pursue our mission to redefine banking and help customers make smart financial choices."
Varo Bank Accounts are provided by The Bancorp Bank, and deposits are FDIC-insured up to $250,000 through The Bancorp Bank. It will be interesting to see if they receive a bank charter of their own. In June 2016, Varo applied for a national bank charter but the process is not something that moves quickly. Founded in 2015, Varo has raised more than $79 million in funding.

Sponsored Links by DQ Promote