UK Investment platform Downing Crowd has launched its second property development bond offer, as part of a 12-month programme to raise £50 million through a range of similar property bonds.
This latest bond offer, DDF Property Bond Series Two, offers a choice of two fixed rates, either paying 4.5% P.A. for investing until August 2019, or 5.5% until 2020. All bonds in the programme can be held in the Downing Innovative Finance ISA which allows investors to earn this interest tax-free. At this writing, more than £1,298,920 toward the £5M goal has already been secured by the UK platform.
New @Downingcrowd Bond Offer: DDF Property Bond Series Two
Downing Crowd indicated that the proceeds of the new bond will be used to fund a range of property developments, offering a degree of diversification for investors. £38 million worth of property loans have already been committed from this loan book and there is an expected pipeline of further property loans totalling over £24 million (both figures as at June 2018).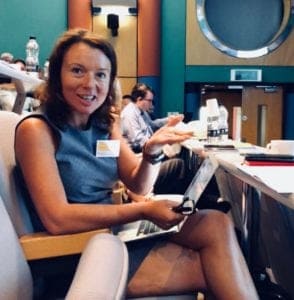 "All loans will have a first ranking (or equal first-ranking) security on the land, property and applicable assets of the borrowers," noted Downing Crowd in a statement. "To ensure alignment with investors, property developers are required to have a stake in the project, usually in the form of either a cash contribution or alternatively third-party equity."
According to the platform, a summary of the loan book will be published online showing the rate of interest that the borrower is paying, in order to give investors a clear picture of where their money is going and help them assess the level of risk.
Also live on Downing Crowd is the Downing Reserve Power Bond which has secured over £3,429,920 gaining momentum toward its £4.25M goal. The company makes loans secured against reserve power projects across the UK. The Bond will offer investors a chance to earn 7.6% p.a. over a period of up to 33 months.
The platform has also cited the Populo Solar Bond as open for reservation. Populo Solar owns a portfolio of 6.9MW of operational solar arrays in the UK. The asset-backed Bond on Downing Crowd aims to offer investors a chance to earn 4% p.a. over a period of up to 16 months.
Mark Gross promoted to Downing LLP Partner @downingllp
Crowdfund Insider has reached out to Downing Crowd for more specifics on these new bonds and will post the platform's comments when received. Please click here to review past Downing Crowd news and 12-month programme campaigns.
Downing LLP also announced the promotion of Mark Gross to Partner of its development capital investment team, which is responsible for expanding the company's investment activities.
"This year has seen significant growth for Downing, with 10 new hires across the business so far in 2018, but we are also committed to developing and rewarding the talented individuals within our existing team," shared Downing LLP Partner and Head of Investment Chris Allner. "We are pleased to recognise Mark's important role in driving the business forward and as Partner his wealth of knowledge and experience will be crucial, particularly as we expand our investment activities across the healthcare sector."
Have a crowdfunding offering you'd like to share? Submit an offering for consideration using our Submit a Tip form and we may share it on our site!