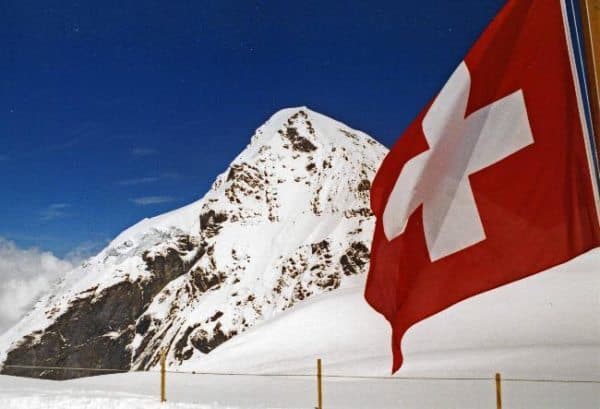 The Swiss Financial Market Supervisory Authority (FINMA) has launched a consultation pertaining to Fintech. Switzerland has pursued innovations in finance as beneficial to their banking centric economy. The alpine nation has become prominent in the crypto or initial coin offering sector as many early stage blockchain based firms have incorporated in the country.
This past June, the Swiss parliament created a new licensing category labeled the "Fintech license". The goal of this new license is to promote competition and innovation in the financial services sector. Accordingly, the new category fell under the auspices of the Swiss Banking Act (BA) and is said to apply to institutions that accept public deposits of up to CHF 100 million but do not invest nor pay interest on these funds. These same institutions will be subject to the Swiss Anti Money Laundering Act (AMLA) and required diligence mandates. FINMA states that it is now necessary to revise the Anti-Money Laundering Ordinance (AMLO-FINMA).
FINMA states that the due diligence requirements under AMLA must now be defined in detail for institutions which will fall within this new category. FINMA has now opened a consultation on this topic.
FINMA explains that, as a rule, all financial institutions are subject to similar due diligence requirements relating to combating money laundering. However, as most Fintech license applicants are likely to be smaller institutions, FINMA proposes to introduce some regulatory "relaxations" for such institutions.
These principles will now be set out in the Banking Ordinance. One specific relaxation in line with the principle of proportionality will see small institutions, unlike banks, being exempt from the requirement to establish an independent anti-money laundering unit with monitoring duties. According to FINMA, for the purposes of the draft ordinance "small" institutions are firms with gross revenues of less than CHF 1.5 million.
The AMLO-FINMA consultation will last until October 26, 2018. The Swiss Federal Council expects to implement updated rules by January 1, 2019.
Respondents may address comments to:
Swiss Financial Market Supervisory Authority FINMA
Attn: Matthias Obrecht Laupenstrasse 27
CH-3003 Bern
---
Key Points to the Consultation:
The partial revision of AMLO-FINMA sets out the duties of due diligence for future FinTech licence holders (entities under Art. 1b Banking Act).
Since entities under Article 1b of the Banking Act are expected to be small institutions, less stringent organisational requirements than those applicable to banks are proposed below certain thresholds. This applies in particular to the requirement that banks set up an independent competence center for money-laundering issues entrusted with control tasks (Art. 25 AMLO-FINMA).
In principle, the same duties of due diligence under anti-money laundering legislation as for directly subordinated financial intermediaries (DSFIs) will apply in view of their similar size. In contrast to DSFIs, however, entities under Article 1b of the Banking Act accept deposits from the public and thus engage in higher-risk business, so not all of the relief granted to DSFIs will be applicable to them.
Sponsored Links by DQ Promote