Cryptocurrency index fund Bitwise Asset Management announced on Tuesday it has teamed up with Mark Yusko's Morgan Credit Digital to create a digital asset index fund specifically designed for institutional investors.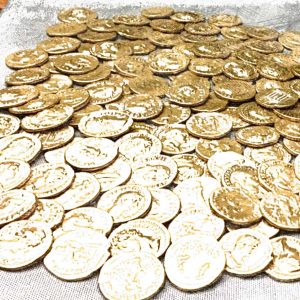 According to Bitwise, the Digital Asset Index Fund will provide endowments, foundations, pensions, wealthy families, and sovereign wealth funds access to broad-based digital asset exposure. The Digital Asset Index Fund combines Bitwise's best-in-class quantitative index rules and professional fund management with the ongoing oversight of an index committee including Yusko, Anthony Pompliano, Partner at Morgan Creek Digital, and Bitwise Global Head of Research Matt Hougan. Bitwise also reported:
"The Fund holds a market-cap-weighted basket of the top 10 largest digital assets, reconstituted monthly. Assets must pass rigorous, rules-based eligibility requirements including custody qualifications, trade concentration limits and pre-mine restrictions to qualify for inclusion. All assets are kept in 100% cold storage — the best practice for security — and are audited annually."
While sharing details about the new index fund, Morgan Creek Digital Partner, Anthony Pompliano, stated:
"We're excited to have The Digital Asset Index Fund up and running, creating a one-stop shop for institutional investors intent on securely capturing the significant value creation taking place in the crypto market today."
Bitwise then added that the index fund is now available to approve institutional investors and accredited investors, including endowments, foundations, pensions, wealthy families, and sovereign wealth funds. All digital assets must meet multiple criteria prior to inclusion in the Digital Asset Index, including measures focused on age, liquidity, exchange concentration risk, pre-mining, and more.