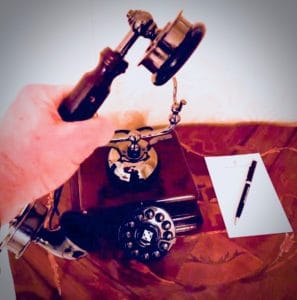 Origin Protocol, one of the early initial token offerings listed on CoinList, has announced a core product: Origin Messaging (demo available).
Origin was conceived as a decentralized marketplace to build blockchain based products. We are not talking about an ICO minting factory but a service solution  for this century. Think AirBnB without having to pay a fee to the platform. So is it an Uber killer? Time will tell, but for now Origin appears to be executing on its vision following several successful funding rounds.
In early 2018, Origin raised a sturdy $28.4 million from "strategic investors." During the CoinList funding round, Origin quickly raised $6.6 million but demand was deep. According to Origin indications of investment interest topped $120 million but the team decided to take a path less traveled and raise money that they needed not what was easy to bank.
As for Origin Messaging, the team believes this is a core service to their marketplace. Communication between users is key and while we are all "drowning in centralized options" Origin believes a decentralized, encrypted, realtime service will best suit their users.
The Messaging service was designed by lead research and development engineer, Yu Pan, who is a PayPal co-founder and engineer number one at YouTube.
Origin Engineer, Micah Alhorn, outlined the features on a blog post today:
Open-source — Everything we build at Origin is 100% open-source.
Secure — Everything is encrypted end-to-end. Your privacy is paramount and no one (including Origin and the NSA) should have the ability to eavesdrop on your conversations.
Decentralized — Our messaging system is built on top of OrbitDB which is a serverless, distributed, peer-to-peer database. OrbitDB uses IPFS as its data storage and IPFS pubsub to automatically synchronize databases with peers.
Free — Despite leveraging Ethereum's infrastructure and signing capabilities, no messages are actually published to the Ethereum blockchain. This means there are no associated gas costs, and it's completely free to send or receive a message.
Persistent — Your conversations should live forever (or at least for a really long time). Protocol Labs (the organization behind IPFS) is currently working on a project called Filecoin (another CoinList issuer), which will allow users to pay for their data to be stored securely across the network.
Fast — Life is short and this is 2018. Messages sent via Origin Messaging show up almost immediately.
Auditable — The signatures on every message are checked to confirm the validity of the sender. A special requirement for Origin is that, in the event of a dispute between a buyer and a seller, a third-party arbitrator must be capable of accessing the conversation history only after permission is granted by one of the participants.
Ethereum-based — We're building Origin on top of Ethereum, and so public addresses are essentially the primary keys for our users.
Easy to use — If we expect users to adopt this technology, we can't have MetaMask or another wallet pop up every time you want to send a message.
Integrated with ERC-725 — When you receive a message from someone, it's helpful to know who they are and have some assurance that they are who they say they are and not an imposter.
Anonymous — For users who prefer not to validate an identity and connect it to their account, we respect the decision to be known by a beautiful string of unintelligible characters like 0x627306090abab3a6e1400e9345bc60c78a8bef57.
Extensible — Sending text messages back and forth is just the beginning.
The fact that Messaging can be used for other services is big. For the moment it  can be used to send multimedia content and machine-readable messages between DApps. But creative types will take this further.

It will be interesting to see what Origin delivers

Sponsored Links by DQ Promote