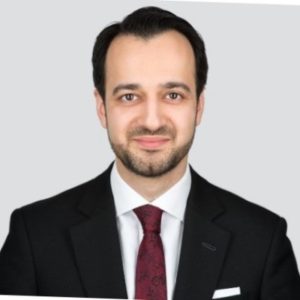 Yielders, a property investment platform based in the UK that is also the first FCA regulated Islamic Fintech, has closed on a pre-series A funding round. Exact terms of the deal were not revealed.
The capital infusion comes at the same time that Yielders is announcing the completion of regulator authorisation in the Netherlands, Norway and Luxembourg. Yielders seeks to expand its offerings beyond the boundaries of the UK which is in the midst of a extended Brexit process.
Accompanying the funding announcement was the appointment of Abdul Haseeb Basit as the company's first Chairman. Basit was previously CFO of Innovate Finance and is a Fintech and Islamic Finance specialist.
The funding round was reportedly supported by Peach Ventures and Greenshores Capital while attracting a number of private investors. Yielders said this positions the company for further expansion ahead of a planned series-A round in early 2019.
Yielders expects to offer its shariah compliant services to an increasing population of ethically focused investors and a 20 million population of Muslim investors.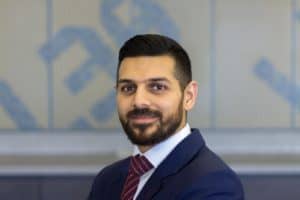 Irfan Khan, CEO and Founder of Yielders called the closing of the investment round a significant milestone for the business that will allow the company to further develop offerings in the UK and  across the EU/EEA.
"I'm also delighted to have Abdul Haseeb joining us, to add further leadership and governance to our business at this exciting phase in our expansion"
The new Chairman of Yielders Abdul Haseeb Basit, said he was delighted to be joining Yielders at an important stage of the company's growth.
"Irfan and the team have achieved a tremendous amount since launch, building the technology infrastructure, achieving both sharia-compliance certification and FCA regulatory authorisation, and validating the business model with a number of transactions to date. I am looking forward to supporting the next phase of growth in my capacity as Chairman."
Yielders offers access to property investments from as little as £100, allowing a larger population to be involved in real estate investment opportunities. Yielders reports that it has experienced user growth of  125% and coupled with an investment increase of 165%.
Yielders has been the recipient of the Islamic Economy Award in the Money and Finance category presented by HH Sheikh Hamdan bin Mohammed bin Rashid Al Maktoum, Crown prince of Dubai at the Global Islamic Economy Summit in October 2017.
In March this year, Yielders received further recognition from MP, John Glen – Economic Secretary to the Treasury – who commended the firm's contribution to the UK Islamic Finance industry in his remarks at the Sukuk Summit 2018 in London.