UK-based marketplace LendInvest announced on Tuesday individuals and small companies who invest through its online investment platform, are now covered by the Financial Services Compensation Scheme (FSCS).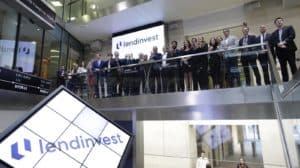 According to LendInvest, the majority of the lending platform investors may now be eligible for compensation in the event of a default from the management company. The lender reported that the maximum level of compensation an investor may now receive from the scheme for a claim is 100% of the first £50,000 per person, which will rise to £85,000 from April 1, 2019. While sharing more details about this platform change, Christian Faes, Co-Founder & CEO of LendInvest stated:
"Because investors that invest in our Online Investment Platform are investing in a fund each time, this provides investors with a robust regulatory framework that provides significant protections over many other online investment platforms. This now comes with the added benefit of FSCS coverage."
LendInvest went on to add that while investments may be protected under the FSCS scheme, investments might fall as well as rise due to loan performance and any such fall wouldn't be covered by the FSCS.