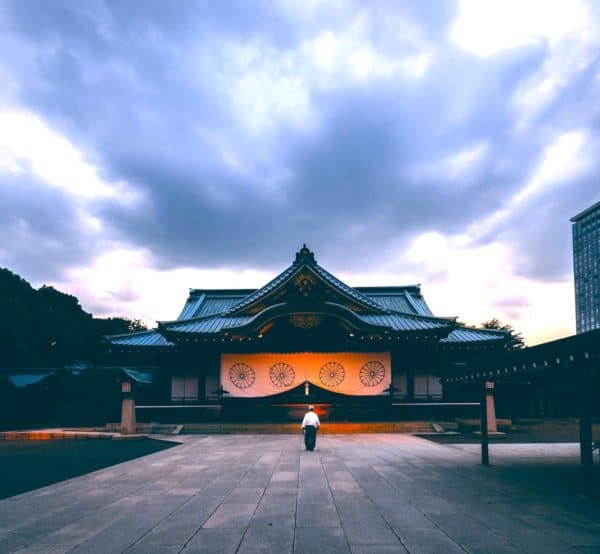 Japan's banking, securities and insurance regulator, the Financial Services Agency (FSA), has told Bitcoin.com that around 160 companies have applied to open cryptocurrency exchanges in the country:
"Including preliminary consultation/inquiries regarding registration, around 160 operators are expressing their intention of market entry."
The applications appear to have come in despite a recent exodus of 13 crypto exchange companies from Japan, including Kraken, companies that opted to leave rather than further comply with local regulators' demands.
When Kraken left, the exchange said that preoccupation with regulatory obligations had negatively impacted profitability at its Japan operation.
Prior to the exodus, says Bitcoin.com, Japan had been allowing allowing 16 "quasi-licensed" exchanges to operate while their applications were under review. 16 crypto exchanges have already been licensed in Japan.
But recent onsite inspection of the 16 licensed and 7  "quasi-licensed" exchanges resulted in the FSA issuing numerous business improvement orders and several temporary shut-down notices.
Japanese crypto exchanges have been targeted in numerous hacks, including two successful $500 million dollar hacks on Mt Gox and Coincheck.
The bitcoins stolen from Mt. Gox in 2014 would be worth $4.5 billion today.
The latest regulatory attention and strictures now appear to have compelled 13 of the 16 "quasi-licensed" crypto exchange operators to exit Japanese markets.
According to the FSA:
"There are three quasi-virtual currency broker dealers still being reviewed: Coincheck, Everybody's Bitcoin Inc. [Minnano Bitcoin], and Lastroots."
An August 10th report released by the FSA regarding the onsite inspections of the 23 exchanges revealed generally loose business practices and controls.
According to the report, the FSA found:
"arbitrary price manipulation"
"improperly-registered traders"
 "75% of the exchanges have less less than 20 employees"
"few executives and employees manage large amounts of user assets."
"on average, one person handles assets under custody of 3.3 billion yen (approx. $29 million USD)"\
"Corporate Auditors lacked personnel to carry out their duties."
Boards were understaffed
"Many (exchange operators and staff) lack knowledge of the financial industry… in detail…" including, "knowledge of risk management as a financial industry."
"Low consciousness of user protection and spirit of legal compliance such as not performing minimum internal controls."
"Management information and financial information are not publicly announced to users," with management and ownership tending to overlap.
"Management meetings were held, but minutes not recorded…"
"Large expenditures for advertising rather than internal management…" even though, "maintenance of the internal control systems (could) not catch up," with customer on boarding demands."
"Aggressive advertisement," including televison ads and celebrity endorsements, combined with inattention to integrity of services.
Among the new companies seeking to establish a crypto exchange in Japan are Yahoo! Japan and Line Corp.

According to Bitcoin.com, Line Corp, "recently launched an exchange, Bitbox, that serves customers globally except those in Japan and the U.S. The company is waiting for the FSA's approval before beginning operations in Japan."

Sponsored Links by DQ Promote