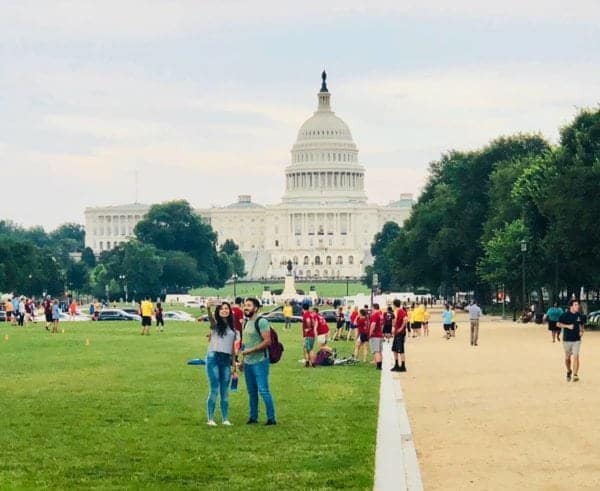 The Commodity Futures Trading Commission (CFTC) has announced that registration is open for their forthcoming Fintech focused conference. Scheduled to take place at CFTC HQ in Washington, DC, on October 3-4, FinTech Forward 2018: Innovation, Regulation and Education, is an effort to bring together policy makers, Fintech innovators and the general public to discuss the changes taking place within the financial services industry. The conference is expected to address crypto assets, Regtech, AI/machine learning and more. The conference is being orchestrated by the relatively new CFTC LabCFTC along with the Customer Education and Outreach (OCEO) branch of the CFTC.
CFTC Chairman J. Christopher Giancarlo said the collaboration by the Commission is part of their "multi-pronged approach to keeping pace with a rapidly changing market."
"LabCFTC has actively and effectively executed on its mission of facilitating market-enhancing innovation and helping to inform policy over the past year, and the Office of Customer Education and Outreach continues to pursue opportunities to educate customers in our markets across all asset classes."
Daniel Gorfine, Chief Innovation Officer and Director of LabCFTC, added;
"Having passed the one-year mark since the launch of LabCFTC, we are excited to advance thoughtful discussion regarding the increasingly significant role that technology is playing in financial markets and how regulators can keep pace with modern approaches and frameworks. We have met with hundreds of innovators and market participants across the country on a range of areas of innovation, and believe it is important to share key trends, themes, and insights."
Erica Elliott Richardson, Director of the Office of Public Affairs and Office of Customer Education and Outreach, said the conference is in line with many of the CFTC efforts to keep market participants informed of new financial services.
Confirmed speakers and presenters include CFTC Chairman Giancarlo, who will deliver the welcome keynote, and U.S. Representative Austin Scott (GA-9), who will deliver remarks concluding the first day. Also invited are U.S. Representatives Jared Polis (CO-2), and Patrick McHenry (NC-10).
Participating regulators include staff from the Securities and Exchange Commission, the Federal Trade Commission, National Futures Association, Federal Reserve Board, Financial Industry Regulatory Authority (FINRA), and the UK's Financial Conduct Authority (FCA).
FinTech Forward is also being held in support of World Investor Week, a global recognition of the importance of investor education and protection organized by the International Organization of Securities Commissions (IOSCO), in which the CFTC serves as a member.