Student loan marketplace, College Ave Student Loans, announced on Tuesday it has completed a $199 million securitization of private student loans, its second successful securitization. According to the platform, the CASL 2018-A transaction completed over the summer, achieved higher ratings than College Ave's inaugural securitization, receiving an 'AA' rating from DBRS and an 'A' rating from S&P for its senior notes.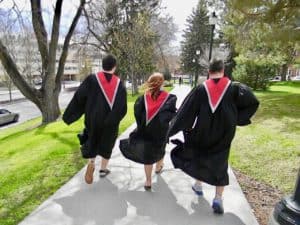 According to College Ave, the transaction was heavily oversubscribed attracting a broad and diverse group of repeat investors and nine new participants. Barclays and Credit Suisse were joint lead underwriters on the transaction with Barclays serving as structuring agent and sole bookrunner. Speaking about the securitization, Joe DePaulo, CEO and Co-Founder of College Ave Student Loans, stated:
"In its four years in the market, College Ave Student Loans has built and continues to have an incredible reputation among the investment community. The successful second securitization and higher ratings from DBRS and S&P further confirms the outstanding quality of our assets and portfolio."
College Ave then added that based on the two successful deals, the marketplace anticipates it will offer an asset-backed bond opportunity at least annually. The securitization also marks a year of growth for College Ave Student Loans. To date, the company has secured more than $2 billion of committed loan purchasing power from multiple sources.