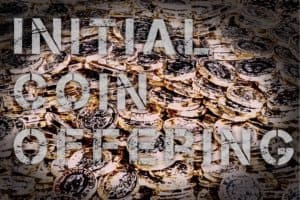 The founder of controversial crypto exchange OKEx has been questioned by Shanghai police regarding a case of suspected ICO fraud, Sina.com reports.
The supervisor of the Shanghai Weifang Xincun Police Station, Lu Jun, issued a statement claiming that Shanghai police questioned OKEx founder Winxing (Star) Xu yesterday in connection with a suspected fraudulent offering of an ICO (initial coin offering) called "WFEE coin." Xu is described as "a shareholder of the WFEE project," but was in Shanghai on business unrelated to crypto-trading.
All investigative materials gathered by Shanghai police will be transferred to Beijing, where the main investigation is underway, said Supervisor Lu:
"The report materials submitted by investors last night and today will be handed over to the Shanghai Pudong New Area Economic Investigation Detachment early tomorrow, and then the investigation department will hand over the materials to the Beijing Haidian District Public Security Bureau. The specific case handling unit is the Beijing Municipal Public Security Bureau."
The OKEx exchange's contact page lists phone lines in Hong Kong, Canada, Ireland, Singapore and Russia. OKEx also announced in April that it is expanding to Malta.
Andy Cheung, Head of Operations at OKEx, urged the public to maintain healthy skepticism regarding the reports:
About 8 hours later, Cheung returned to Twitter to claim that it was Star Xu who had called police after he was accosted by a group of people in Shanghai.
Police arrived and "invited" everyone to the station, he says, where, "those people was (sic) detained."
It was at the station, says Cheung, that the people who accosted Xu, "raised a fraud complaint against Star." Xu then stayed on for questioning, "to clarify," says Cheung.
Cheung then explains that Star Xu is no longer closely involved at OKEx.
OKEx has been in a lot of hot water lately.
First, their move to Malta was reportedly inspired when Japanese regulators issued a warning to OKEx's Japan operation.
OKEx was also accused of, "participat(ing) in market manipulation so severe that it led to a market crash in April."
This was followed by accusation from researchers in August that OKEx, which has claimed it is the number one exchange by volume in the world, has been over-reporting trading volume by 80-90%.
OKEx also infuriated users last month when it executed a substantial "whale" bitcoin trade that it couldn't fill and so instituted a "socialized clawback" of $15 million dollars from other users to cover the order, a move permitted in OKEX's Terms of Service.