Oneiro has launched a cryptocurrency stablecoin that is not pegged to any fiat currency such as the dollar or euro. Stablecoin ndau is described as the "world's first buoyant coin optimized for long term store of value."  The stablecoin is said to include built in governance, dependability and growth incentives. Oneiro, backed by VC COSIMO Ventures, reports it has successfully sold $15 million of ndau in a private sale.
Oneiro says that everyone is looking for the one digital currency that will push crypto into the mainstream, including the Winkelvoss twins' Gemini Dollar launched this week but each of them have massive flaws.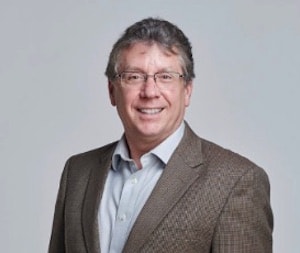 Jim Kent, CEO of Oneiro, stated that while crypto has experienced impressive growth, extreme volatility has been a barrier to mainstream adoption blocking both retail and institutional investors from entering the market. Kent believes the problems of governance, stability and dependability must be addressed for wider adoption to occur.
"We are thrilled to have built a truly resilient, global digital currency that will address these issues," Kent said.
The ndau stablecoin was initially the creation of a group of financial experts from 20 different organizations including MIT, Carnegie Mellon, Columbia University, NYU, the University of Chicago and Goldman Sachs. Typical stablecoins are pegged to other currencies, or commodities, and are thus "subject to the influence of institutions that may not prioritize the interests of long-term holders." This can lead to inflation that erodes value over time. The ndau is said to be governed by the "Blockchain Policy Council" (BPC), a group of digital delegates continuously elected by ndau holders that are held accountable to the interests of the entire ndau ecosystem.
A Cryptocurrency that Only Goes Up?
The ndau is said to not only be stable it is expected to "foster a pro growth environment" for the value of ndau.
Ken Lang, an early member of the ndau Collective, explained;
"When a group of early bitcoin enthusiasts came together a few years ago to map out the biggest limitations to wide adoption of cryptocurrencies, it was clear that those looking to use crypto for long-term value storage had problems that weren't being addressed. ndau was created as a solution to these problems. The ndau Collective designed an ecosystem of decentralized participants and roles that use built-in incentives, checks, and balances to align interests properly and to protect the interests of all ndau holders fairly.  These participants and roles, such as market makers, delegates, and endowment managers, work together to promote price stability without limiting growth – making it a better fit for long term value storage."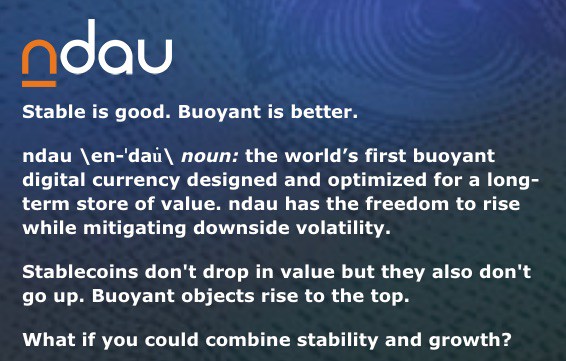 According to the group, ndau's built in incentitves "encourage market interactions" between ndau holders that tend to stabilize its price. ndau holders are rewarded based on duration of holding, ensuring that those holding it for its intended purpose are well served.
ndau's monetary policy is said to automatically respond to market conditions in real time, releasing new ndau for sale from the endowment only when demand warrants, and according to a public schedule of target prices that rise exponentially over time.
Proceeds from ndau sales flow into an endowment of assets, which serves as a source of liquidity to support ndau monetary policy. During market downturns, excess supply of ndau are taken out of circulation through both algorithmic mechanisms and by market makers, who buy back ndau at a dynamic floor price – similar to how central banks conduct open market operations, except more decentralized.
Robert Frasca, Managing Partner at Cosimo Ventures, said they are currently focusing on blockchain projects that have something unique to offer. They surveyed the landscape of cryptocurrencies and invested in Oneiro because ndau is a "groundbreaking buoyant currency."
"ndau challenges many of the assumptions held by current cryptocurrency thought leaders today, especially in the realms of digital governance and combining value growth with stability."
So is this too good to be true? Hard to tell, but there are few asset classes in existence that only rise in the short term but there are some asset classes that tend to rise over an extended period of time. Oneiro believes their cypto is "ideal for individual investors, institutions, and businesses alike looking to diversify into an asset that rewards long-term holding." Oneiro says their "dynamic guide rails" will mitigate downside volatility and, instead, push the value upwards.

Have a crowdfunding offering you'd like to share? Submit an offering for consideration using our Submit a Tip form and we may share it on our site!

Sponsored Links by DQ Promote