BitGo revealed yesterday it has received regulatory approval from the South Dakota Division of Banking  to operate as a public South Dakota Trust Company. BitGo says it is the "first qualified custodian purpose-built for storing digital assets."
BitGo offers a custody solution for institutional investors in digital assets – delivering "modern security for modern assets."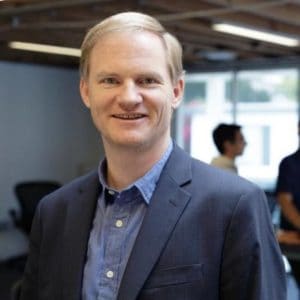 Mike Belshe, CEO of BitGo, said that custody has been the missing piece in the crypto infrastructure that has pushed back on institutional participation.
"Traditional custodians don't have experience handling cryptocurrency," said Belshe. "Exchanges that double as custodians present a conflict of interest and raise regulatory concerns. BitGo Trust Company is a qualified custodian, and therefore the only custody offering that delivers the highest levels of both security and regulatory compliance."
BitGo has been providing a multi-coin wallet since 2013. Earlier this year, BitGo announced that it had ​completed a SOC 2 examination​.
At the end of 2017, BitGo​ ​today​ ​​close​s ​on a ​$42.5​ ​million​ ​Series​ ​B​ ​financing,​ ​led by​ ​Valor​ ​Equity​ ​Partners​ ​with​ ​participation​ ​from​ ​David​ ​Sacks,​ ​Bill​ ​Lee,​ ​and​ ​DRW.​ ​ At that time, BitGo said it was already doing $8 billion in digital transactions each month. Today, that number has risen to over $15 billion.
Customers include the​ ​CME​ ​Group​ ​and​ ​The​ ​Royal​ ​Mint.
BitGo claims to be the world's largest processor of on-chain Bitcoin transactions, processing 15% of all global bitcoin transactions. The company has a customer base that includes the world's largest cryptocurrency exchanges and spans more than 50 countries.