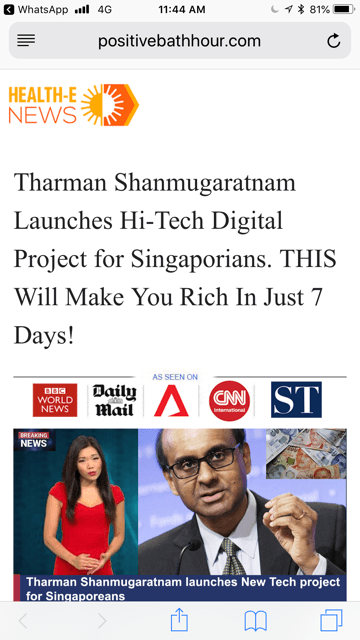 The Monetary Authority of Singapore (MAS) has issued a public warning on bogus websites that are soliciting investments in Bitcoin. At least two of these sites is using "fabricated comments" attributed to MAS Chairman and Deputy Prime Minister, Tharman Shanmugaratnam.
MAS says the statements attributed to DPM Tharman are "completely false, apart from his observation that trading volumes in cryptocurrency are low in Singapore." The regulator also calls the claims deceptive.
The site in question asks readers to sign up for a Bitcoin account and requests for credit card or bank account details – something no one should do.
MAS states that putting money in cryptocurrencies such as Bitcoins is highly risky.
MAS says that members of the public who suspect that an investment could be fraudulent or misused for other unlawful activities should report such cases to the Police. MAS reminds members of the public to exercise extreme caution when dealing with such websites.