Ireland's Minister for Finance and Public Expenditure and Reform, Paschal Donohoe T.D., and the SFI Research Centre ADAPT,  announced last week the launch of a new fintech research programme, FinTech Fusion. According to the duo, FinTech Fusion will encourage breakthroughs in payment (PayTech), regulation (RegTech) and insurance (InsureTech) technologies by accelerating scientific progress and enabling data-driven research.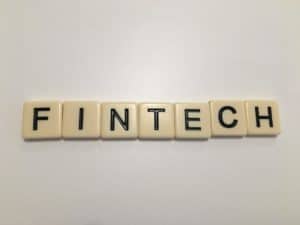 It was also revealed that FinTech Fusion's research program will address how financial technology is disrupting and transforming businesses from financial institutions to technology companies, along with the retail and wholesale financial sector, and lead on innovations that are capable of creating significant change in financial services, on a global scale.
"The research will focus on three main areas – payments, insurance and regulation. Distributed ledger systems are providing alternative payment systems that are faster, cheaper, and more transparent and mobile payments systems are providing compelling alternatives to traditional banking.  Technological innovations such as blockchain-based frameworks can reduce human intervention and fraud while increasing transparency and efficiency, helping to transform the insurance industry."
Speaking about the program, Minister Donohoe stated:
"The collaboration between industry and third level institutions in research programmes, such as FinTech Fusion, gives Ireland an early advantage in emerging technologies. Coupled with our open economy and strong background in both technology and financial services, this will add to the opportunities already available for the creation of higher value jobs."
Minister Donohoe also revealed the investment in ADAPT, from Science Foundation Ireland, is part of the Irish Government's wider effort to invest in research, support innovation and build Ireland's knowledge and skills, creating a global hub for digital content technologies. Professor John Cotter, Director of FinTech Fusion at the ADAPT Centre, added:
"In FinTech Fusion we have brought together leading financial and technology researchers with dynamic industry partners to answer valuable research questions.   This will create new opportunities for Ireland, our researchers, and our industry partners."
FinTech Fusion's research program will run for four years from 2018 to 2022.