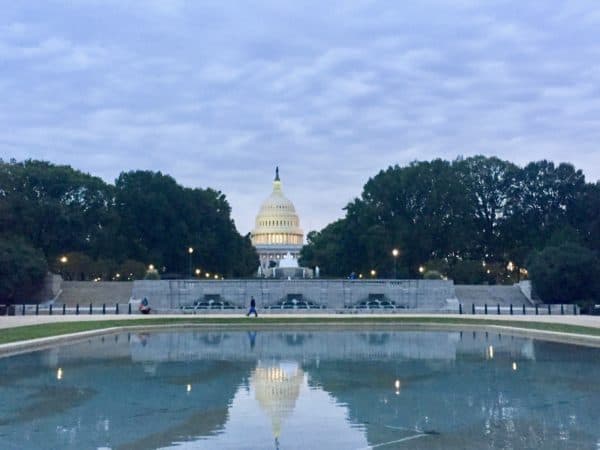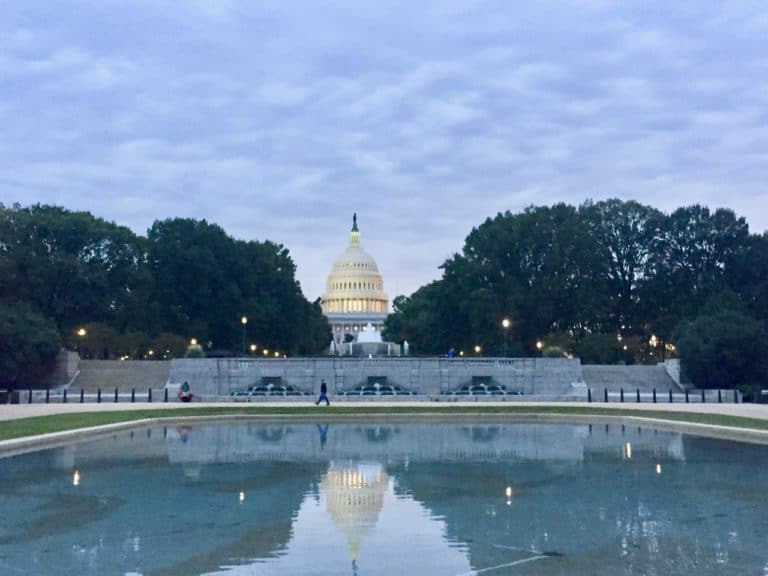 The Commodity Futures Trading Commission (CFTC) has published the agenda for Fintech Forward 2018: Innovation, Regulation and Education, conference taking place in DC next week.
The conference is a collaboration of CFTC's LabCFTC and the Office of Customer Education and Outreach (OCEO).
As part of the event, the CFTC has announced a Meet the Regulators session which will involve the following agencies:
CFTC
BCFP, Brazil
CVM,
FINRA
FRB
FTC,
NASAA/TSSB
NFA
SEC
The UK-FCA.
The CFTC says this will allow conference attendees and the public to learn more about each regulator's respective jurisdiction and innovation engagement initiatives as well as discuss FinTech topics.
While the conference is at capacity, meeting with the regulators at CFTC headquarters does not require a conference registration.
The conference is scheduled for October 3rd and 4th at the CFTC HQ in Washington, DC. The even will also be live streamed via the CFTC's homepage.
Agenda Highlights
Day 1 – Wednesday, October 3
8:00 a.m.
Conference Registration (CFTC Conference Center)

Meet the Regulators Exhibit opens (Mall Level – Lafayette Conference Centre)

9:00 a.m.
Welcome Remarks: Daniel Gorfine, LabCFTC Director and CFTC Chief Innovation Officer
9:05 a.m.
Keynote: J. Christopher Giancarlo, CFTC Chairman; also introducing new Commissioners Dan Berkovitz and Dawn Stump for remarks
9:45 a.m.
Panel 1: Crypto Asset Markets and Trading
10:45 a.m.
Panel 2: Tokenization: Exploring "the other side of the coin."
1:00 p.m.
Keynote: Andre McGregor, Partner and Global Head of Security, TLDR Capital:  "Safeguarding assets in a digital world"
1:30 p.m.
Panel 3: Scams, Fraud, and Education in a Technology-Driven World
2:30 p.m.
Panel 4: Global Education Approaches and Lessons Learned
3:50 p.m.
Fireside Chat: Rostin Behnam, CFTC Commissioner with Kabir Kumar, Director of Policy and Ecosystem Building, Omidyar
4:10 p.m.
Panel 5: 21st Century Regulatory Approaches and Frameworks
5:15 p.m.
Conference concludes
6:00 p.m.
Meet the Regulators Exhibit concludes
Day 2 – Thursday, October 4
8:00 a.m.
Conference Registration (CFTC Conference Center)

Meet the Regulators Exhibit opens (Mall Level – Lafayette Conference Centre)

9:05 a.m.
Keynote: Felix Hufeld, President, German Federal Financial Supervisory Authority (BaFin): "Big data meets artificial intelligence"
9:30 a.m.
Panel 6: RegTech and SupTech – Future of Compliance, Deterring Fraud, and Enhancing Oversight
10:30 a.m.
Panel 7: A New Innovation Ecosystem: Cloud, Data, and Analytics
1:15 p.m.
Keynote: Brian Quintenz, CFTC Commissioner
1:30 p.m.
Panel 8: FinTech Augmented: Exploring the Impacts of AI and Machine Learning on Innovation
2:30 p.m.
Concluding Remarks: J. Christopher Giancarlo, CFTC Chairman
2:45 p.m.
Conference concludes
4:00 p.m.
Meet the Regulators Exhibit concludes
Sponsored Links by DQ Promote