Well-funded speedy blockchain IOST has launched the second release of its testnet to the public. IOST claims to have accomplished one of the highest transaction speeds in the blockchain industry as it seeks to provide an enterprise ready iteration of distributed ledger technology.
IOST's testnet v1.0 Everest is said to include significant upgrades, including support for the world's most popular programming language, JavaScript. The inclusion of JavaScript is said to be setting a precedent for mass adoption for global developers.
IOST launched its Testnet v0.5 'Everest' in June 2018. The company wants to provide an ultra-high TPS network, and its mission is to be the underlying architecture for the future of online service providers globally.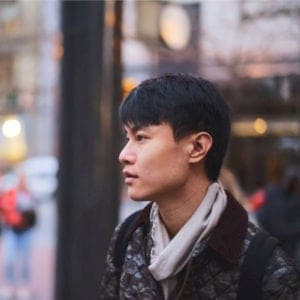 Terry Wang, CTO of IOST, says that in the past few developers have been inclined to learn Ethereum's Solidity language thus this creates a barrier to DApp development.
"At IOST, we want to foster mass adoption of blockchain technology— which means making the transition to dApp development easy for as many developers as possible. Unlike on Ethereum, EOS, or NEO, with Everest v1.0, developers can interact with blockchain infrastructure in the world's most popular programming language: JavaScript."
The Everest Test Network is deployed and running on multiple nodes in Tokyo, London, Singapore, Mumbai, Frankfurt, Seoul, and Montreal.
New features in Everest v1.0 include:
Support for smart contract programming with JavaScript — the world's most popular programming language
First blockchain to support smart contact Domain Name System (DNS) and Flexible Access Control on upgrade/removal of contracts
First blockchain to support Multiversion Concurrency Control (MVCC) in storage layer, enabling high performance storage with MVCC cache
Redesigned Virtual Machine that resolves many design issues in EVM and EOS — performance benchmarked 10x faster than EOS and 200x faster than Ethereum
"Everest v1.0 will serve as the foundation of IOST's mainnet," adds Wang. "The blockchain industry is still young. Many projects don't have the experience to meet their timelines effectively, which is why so many of them are delaying their roadmaps. We are proud to deliver more features and functionality sooner than planned. We have even shifted our roadmap forward by six months — and are now planning to release our Mainnet in Q1 2019. Everest v1.0 is a major upgrade that we are extremely excited to release to our community. Now we will get straight back to work improving every aspect of the IOST blockchain leading up to the launch of our mainnet."
Additionally, IOST has launched two separate entities to help boost adoption:
Bluehill: a blockchain incubator and accelerator that recently raised $50 million. Bluehill provides crucial backing for IOST industry partnerships and projects built within the IOST ecosystem.
Theseus: an IOST-incubated R&D team dedicated to pushing the envelope in blockchain technology and paving the way for the IOST developer community.
Sponsored Links by DQ Promote