IOST, another enterprise-grade blockchain infrastructure, has launched on the public Testnet. According to the company, Testnet v 0.5 (or "Everest") acheives one of the highest transaction speeds per second across the industry.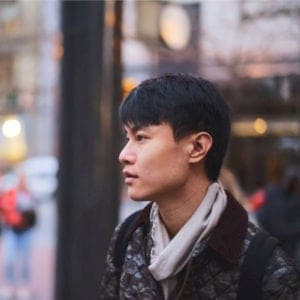 Terrence Wang, CTO of of IOST, said they have been working hard for the past year striving to create the "next generation blockchain infrastructure.
"Testnet launches are a key point when a blockchain project can be experienced as a functional prototype of a 'final product' where it crosses over from theory to function."
The Everest Test Network is deployed in a real-world environment and runs on multiple nodes deployed in Tokyo, London, Singapore, Mumbai, Frankfurt, Seoul, and Montreal.
Features of Everest v 0.5 are said to include:
IOST consensus mechanism: Proof of Believability (PoB) running in a real network environment
Average throughput between 7,000-8,000 transactions per second
Smart contracts system featuring key-value pair storage, inter-contract API calls, and multiple signatures
API-oriented smart contracts to quickly write and deploy code
Blockchain Explorer to display transactions and blocks
'Playground' to test smart contracts locally
Ability to build private IOST test networks
Ability to run IOST testnet nodes
'Lucky Bet' game running on the testnet
IOST says it has been aggressively expanding its ecosystem over the last few months and recently launched two separate organizations with strong institutional backing to develop the IOST ecosystem:

Bluehill: a blockchain incubator and accelerator that recently raised $50 million. Bluehill provides crucial backing for IOST industry partnerships and projects built within the IOST ecosystem.

Theseus: an IOST-incubated R&D team dedicated to pushing the envelope in blockchain technology and paving the way for the IOST developer community.

IOST will implement two more testnet releases before launching its mainnet by end of 2018.

IOST has raised $40 million from investors, including Sequoia China and Matrix. IOST is one of a handful of emerging companies seeking to build enterprise ready blockchain that can handle the transaction capacity necessary for the financial services industry today – and for the future.

Sponsored Links by DQ Promote