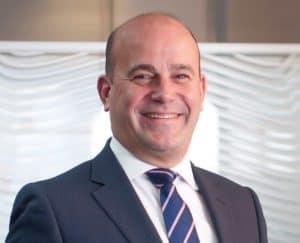 VentureFounders has appointed Michael Gray to build their Channel Islands presence. Gray is the founder of MMG Consulting Limited (MMG), a consulting advisory firm, and a non-Executive Director of various companies and private equity groups in Europe, UK and Japan.
VentureFounders states that until recently Gray was Regional Managing Director for RBS International and Chairman of RBS' Funds Division.
James Codling, Co-Founder and MD of VentureFounders, said they were delighted to have someone of Gray's calibre. His appointment is expected to open up VentureFounders' curated offerings to a much wider audience of High Net Worth (HNW) individuals and sophisticated investors.

"It is a pleasure to be dealing with such consummate professionals as James and his Team.  VentureFounders track record is impressive and I look forward to working with them, as they develop the brand," commented Gray.
VentureFounders is a UK based online investment platform that provides HNW and s
Founded in 2013,  VentureFounders has listed 27 primary investments and 30 follow on funding rounds completed over the last three years with transactions totaling £96 million.
VentureFounders is also an official partner of the London Co-Investment Fund.