Kontist, a Berlin-based challenger bank, announced on Tuesday it secured a Series A investment to expand the financial services available to freelancers, small businesses, and entrepreneurs. The round was led by Haufe Group, one of Germany's providers of digital workplace solutions and services with participation from existing investor Danish company builder, Founders.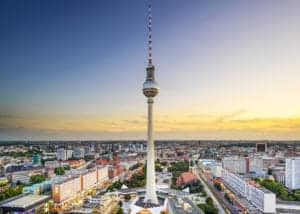 Founded in 2015, Kontist describes itself as a  mobile business bank that focuses on automation and simplifies the tax payment for freelancers by automatically calculating and setting aside proportionate income tax and value-added tax on revenues so customers don't get caught out.
"We believe freelancers will shape the future of work, challenging corporate structures, embracing individuality and building successful businesses. Today freelancers don't get the help they need, in particular when it comes to the complexity of their finances. Kontist provides the banking services freelancers deserve, making finances easy."
Kontist also revealed that it and the Haufe Group are setting a co-creation lab to develop innovative digital products.
"The objective is to rethink the business workflows of SMBs and streamline them by integrating different services and partners on one platform. The search is on for more partners from the financial sector to help realize this vision."
As part of the investment, Markus Reithwiesner, Managing Director of the Haufe Group, will join Kontist's Managing Board. He stated:
"With our stake in Kontist, we're taking another step forward for our customers – toward automating all their business processes and meeting their tax requirements. Entrepreneurs and freelancers no longer have to separate accounting and banking. Instead, they can manage their processes and their company just in time through a single platform solution. We're therefore making a decisive contribution to driving the transformation of small and midsize businesses."
Kontist reported it will use the investment to further develop its core product. The size of the investment has not been disclosed.