Canadian fintech Mylo Financial Technologies announced on Tuesday it is set to launch registered accounts and socially responsible investing through its new premium service, Mylo Advantage. According to Mylo, the newest offering furthers its social mission to help Canadians achieve their financial goals by delivering an effortless way to save while investing, thanks to tax-free accounts, and by providing ethical investing options.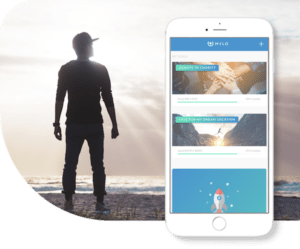 Mylo Advantage is offered through the original Mylo app and gives users access to the following features for a flat $3 monthly fee:
Registered accounts  for Tax-Free Savings Account (TFSAs) and Registered Retirement Savings Plan (RRSPs)
Socially responsible investing
Rewards from select partners with a value that will exceed the monthly fee
Free next-day withdrawals via Interac eTransfer
All the classic Mylo features, including roundups, recurring deposits and Round Up to Give
Speaking about the service, Phil Barrar, founder and CEO, stated:
"Mylo's mission is to help Canadians improve their financial future. Opening a TFSA is one of the smartest ways millennials can save and invest, yet only about one-third of this generation has one. As more people turn to Mylo as their primary saving and investing platform, it's clear that providing registered accounts is an important way we can help."
Canadians can register for early access to Mylo Advantage and get three months free by joining the waitlist.