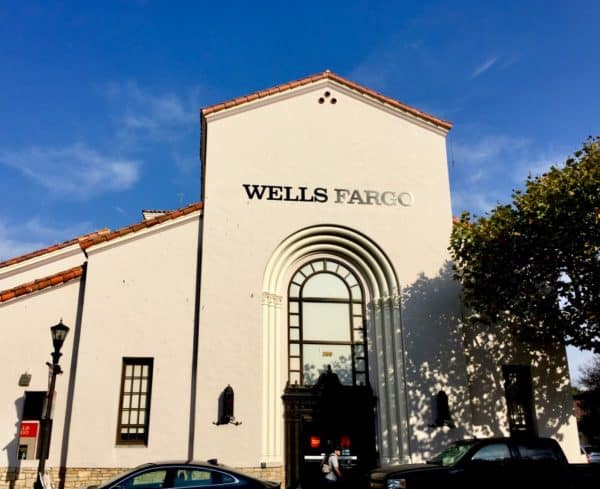 This week N26, a Germany based digital bank, announced it has set up shop in the United Kingdom. N26 already provides banking services in 17 European markets including France, Spain, Italy, Belgium and more. The launch of the challenger bank has long been expected but it also represents a stepping stone to cross the Atlantic – an inevitable move.
In the US, there appears to be a change in the sentiment towards new banks and Fintech powered challenger banks. Digital only challenger banks have long struggled to gain traction in the US – due largely to the regulatory hurdles that traditional financial firms have long criticized, but have more recently warmed up to, as creating a moat to the looming competition.
Earlier this year, following a widely applauded Fintech report from the US Department of Treasury, the Office of the Comptroller of the Currency (OCC) said they were immediately accepting Fintech Charters. While no approvals yet, we are aware of applicants moving forward with the OCC Fintech Charter.
These Charters are designed to facilitate a national approval process for innovative financial service firms. Originally pitched by the OCC several years back, the Fintech Charter had entered a period of limbo as traditional finance, and supportive politicians, bashed a move that appears to make sense to everyone – except for traditional banks.
Almost immediately following the recent OCC announcement, a bank lobbying group said it would reignite a lawsuit challenging the legality of Fintech Charters. A previous legal action by the Conference of State Bank Supervisors (CSBS) was deemed to be a fatally premature attempt to remedy a speculative harm – and ignominiously ejected from the courts.
The current legal action by the CSBS is predicated not only on questions of regulatory jurisdiction by the OCC, but a concern that a Fintech Charter will harm markets and innovation while putting taxpayers at risk of "inevitable Fintech failures."
The truth is quite different.
In the end it comes down to competition and innovation. Fintechs are rapidly innovating and traditional banks are struggling. A lawsuit is an attempt to pump the brakes on innovative financial firms and buy time for banks to change. But can they?
Moody's commented on the Treasury Fintech report stating:
"Increased competition will help boost economic activity, but poses risks to incumbents unable to keep up."
The US may have the deepest capital markets in the world, and is the leading financial services center globally, but these characteristics hide the fact the US has the most convoluted and broken regulatory environment anywhere.
This broken system creates opportunity for traditional finance to provide mediocre, or subpar services, to consumers and small businesses, while halting competition.
For a financial services firm to operate in the US, typically it must avail themselves of complying with 50 different state regulators, and innumerable federal agencies. The mind-boggling approach to financial regulation exacts a high toll on these firms, a cost that is inevitably passed onto consumers.
It also creates a problematic hurdle for aspiring early stage firms to challenge incumbents. Thus, only the best funded Fintech startups have a chance of survival.
The US banking industry has been in retrenchment mode for many years. According to a recent statement by the US Federal Deposit Investment Corporation (FDIC), since January 2010, the number of FDIC insured depository institutions have declined by almost 2,500. During the same period, only 11 new banking charters were approved with many coming in the past 15 months.
The aforementioned Fintech report by the US Department of Treasury pointed a stern finger at regulators being a big part of the problem. More directly, the 50 states that wield their power unevenly and apparently without concern to the cost of the duplicative compliance demanded.
Treasury states:
"These cumulative challenges of operating in the state-based regulatory regime result not only in excessive regulatory costs, but also constrain the ability of nonbank firms, including start-ups, to innovate and to scale nationally."
But there is hope on the horizon.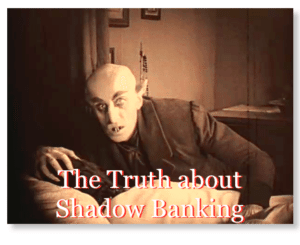 The current administration appears to be more willing to challenge the hegemony of old finance – which is the true shadow banking sector (and not Fintech).
The Federal Deposit Insurance Corporation (FDIC) recently stated it is "currently looking at how we can further improve the application process to encourage more de novo activity while ensuring that prospective banks are strong enough to survive, especially given industry consolidation over recent decades."
A recent report stated there have been 21 applications filed for "de novo banks" with the FDIC this year alone. More than double 2018s total.
Initiatives from international digital banks like Revolut or N26 must be embraced. There is also activity from Fintechs that provide much of the same services as a bank without bearing the burden of the name.
Think Transferwise or SoFi. There are more.
The Treasury report is one of the best examples of a federal document outlining the need for competition and innovation in financial services this publication has seen to date. The report's criticism of the regulatory environment in the US is spot on and provides a roadmap, of sorts, for elected officials to act in a manner they were hired to perform: protect the interests of all US citizens and not those of large financial firms.
Treasury clearly stated in their report:
 "if states are unable to achieve meaningful harmonization across their licensing and supervisory regimes within three years, Congress should act to encourage greater uniformity in rules governing lending and money transmission to be adopted, supervised, and enforced by state regulators."
We think Congress should act sooner.