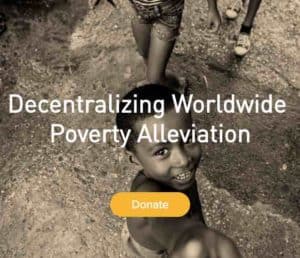 One of the world's largest cryptocurrency exchanges, Binance, has announced it will now donate all listing fees to charity.
In a letter from the Binance team posted on its site, the exchange stated:
"Binance will make a change to our listing fee policy. Starting immediately, and going forward, we will make all listing fees transparent and donate 100% of them to charity. Project teams will still propose the number they would like to provide for a "listing fee," or now more appropriately called a "donation." Binance will not dictate a number, nor is there a minimum required listing fee."
Binance said the change will increase the use of Blockchain for greater good without providing specifics as to how the charities will be selected.  Further updates will be posted at a later date. Binance noted that they will continue to use high standards for the listing process and a large donation does not influence the listing on their exchange.
Binance previously launched the Blockchain Charity Foundation to decentralize "worldwide poverty alleviation."
The Foundation is described as follows:
"Blockchain Charity Foundation (BCF) is a not-for-profit organization dedicated to the advancement of blockchain-enabled philanthropy towards achieving global sustainable development. BCF aims to transform philanthropy by developing the world's first decentralized charity foundation to build a future where blockchain technology can be used to end all forms of poverty and inequality, advance sustainable development and ensure that no one is left behind.The foundation is initiated by Binance, the world's largest cryptocurrency exchange by trading volume, headed by Helen Hai, UNIDO goodwill ambassador, with Marie-Louise Coleiro Preca, President of Malta as the Chair of its senior advisory board."
Some cryptocurrency exchanges have come under attack for their enormous fees to list on a large exchange. While most regulated securities exchanges have been highly transparent as to the cost to list on their marketplaces this has not traditionally been the case with crypto exchanges. These new digital asset marketplaces typically earn fees from initial listing fees, trading spreads, margin accounts and more.