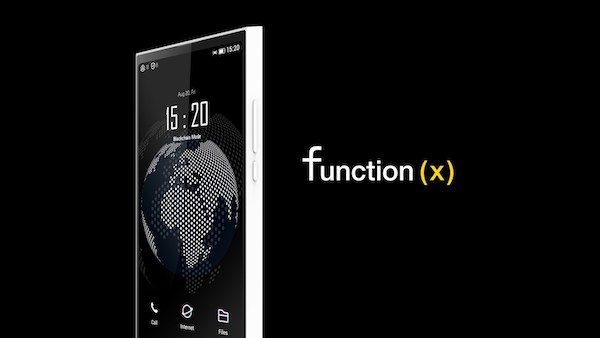 Pundi X (CURRENCY: NPXS), an Indonesia-based global developer of blockchain-powered devices,  announced on Wednesday the creation of its new blockchain-based OS and communication protocol for mobile devices, allowing users to make calls, send messages and transmit data via a fully decentralized blockchain network.
Pundi X reported that its new device, which is powered by Function X, an ecosystem built entirely on and for blockchain, is called 'XPhone.' It runs on a transmission protocol for the blockchain age and can operate independently of centralized carriers. Users notably can route phone calls and messages through blockchain nodes without the need for phone numbers.
The developer also revealed that Function X is the new blockchain eco-system and enables users to securely send and receive data of all kinds, through a new transmission protocol, FXTP, while a decentralized file storage system is known as IPFX.
"Users will be able to share data in much the same way as they do online securely via the blockchain, while developers can quickly and easily publish decentralized applications via FXTP."
While sharing more details about the phone, Pitt Huang, the co-founder and CTO of Pundi X, stated:
"We see blockchain as being at a similar stage of development to the Internet in the early '90s; a new kind of network and decentralized protocol like Function X will be transformational to blockchain as the browser was to the Internet. For a start, it's putting blockchain in the hands of millions via a smartphone and returning control of their data back to them, but it also answers so many other challenges."
Pundi X CEO and co-founder, Zac Cheah, then commented:
"While certain blockchains such as Ethereum have achieved an admirable spread of nodes at 15,000 through transaction-based protocols, it's clear that achieving a critical mass in terms of scale will require something with utility for the vast majority. Function X is the answer. By offering people the choice to be independent of a centralized communications network we've created a new use for blockchain that can be appreciated and used by most people."
Pundi X then added that trial demo units of the XPhone have been displayed to journalists and attendees at the XBlockchain Summit Inaya Putri Bali.