Online lender ThinCats announced on Thursday it has appointed Kevin Steven as its new Director of Regional Business Development for South Yorkshire. According to ThinCats, Steven has more than 15 years' experience in banking and corporate finance providing advice and access to innovative funding solutions to SMEs and corporates. He joins the lender's team from RBS, where he was a Senior Director within the North of England structured finance team.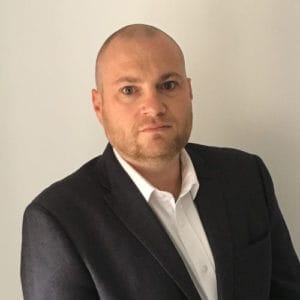 Commenting on his new position at ThinCats, Steven stated:
"More small businesses are turning to lenders like Thincats who understand their business, build relationships and provide an efficient service. We are relationship focused and will provide the resources and flexibility required to support successful SMEs with appropriate funding solutions."
Damon Walford, Chief Development Officer, ThinCats added:
"We are delighted to have Kevin joining us. ThinCats has a strong regional heritage in understanding and untapping the growth of UK SMEs. Kevin's experience will enhance our offering and support more SMEs across South Yorkshire."
The appointment of Steven comes less than a month after ThinCats announced a new £300 million program with global asset manager Insight Investment to fund UK SMEs. At the time of the announcement, Walford stated he and his team have responded to market demand to provide lending at a cost of capital that reflects "lower risk associated with established strong businesses and thereby offer a real alternative to bank funding."
On top of £300m from existing investors, ThinCats reported it now has a potential £600 million to fund UK SMEs across the full risk spectrum in all regions and sectors from £100,000 to £10 million.