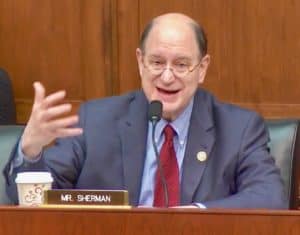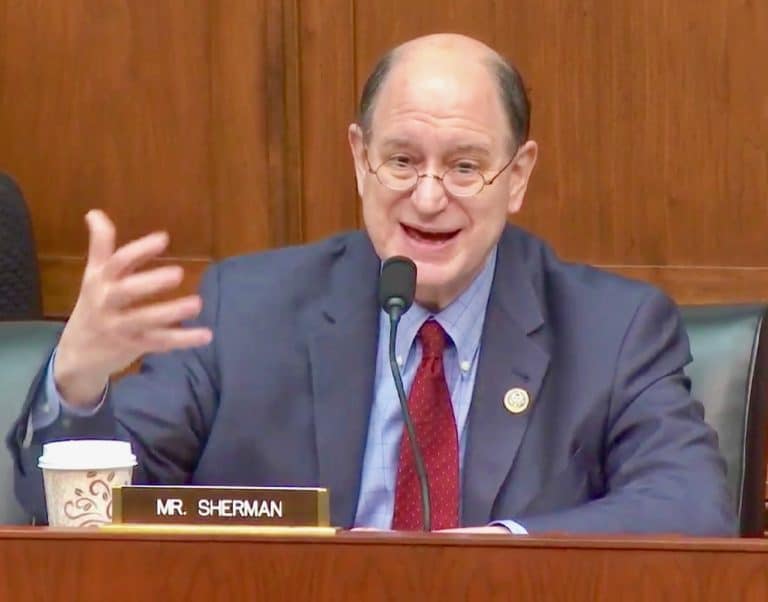 Congressman Brad Sherman is well known for his anti-crypto perspective having attacked digital currencies during Congressional hearings. Modulus CEO Richard Gardner recently challenged Representative's Sherman opinion pointing to a statement emanating out of Kenya.
Bitange Ndemo, Chairman of the Taskforce on Distributed Ledgers and Artificial Intelligence in Kenya, prominently announced in September that the Kenyan government should "tokenise the economy to deal with increasing rates of corruption and uncertainties," according to the Star. Originally, Ndemo was investigating a Central Bank Digital Currency (CBDC) but that idea has been shelved. Ndemo believes:
"We must begin to tokenise the economy by giving incentives to young people to do things which they are paid through tokens that can be converted to Fiat currency."
The idea is to stop printing hard money and only offer a digital currency on blockchain.
Richard Gardner, CEO of Modulus, says it is significant that Kenya isn't just looking to cryptocurrency as a future technology, which, alone, would make the taskforce and its findings significant. But he believes this is indicative of value Sherman is missing.
"Instead, however, the country is seriously considering whether cryptocurrency could have an immediate effect on an economy which needs a boost …. This raises multiple questions," said Gardner. "First, how would Congressman Sherman reconcile his views with a government that uses a cryptocurrency as its sovereign currency? And, perhaps more importantly, Secretary Ndemo seems to envision a multi-pronged benefit to society, including decreased unemployment and corruption. A decrease in corruption. Due to a digital currency. Is it possible that Kenya's Former Secretary for the Ministry of Information and Communications knows more about technology than Congressman Sherman? It certainly seems like the most likely scenario."
In certain crumbling economies, digital currencies have turned into a more stable measure of wealth.
Think Venezuela. Which would you rather hold onto? The hyperinflation punished Peso, or Bitcoin or Ether?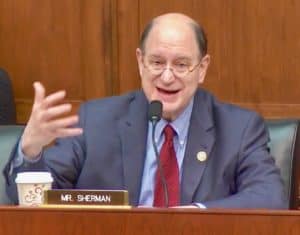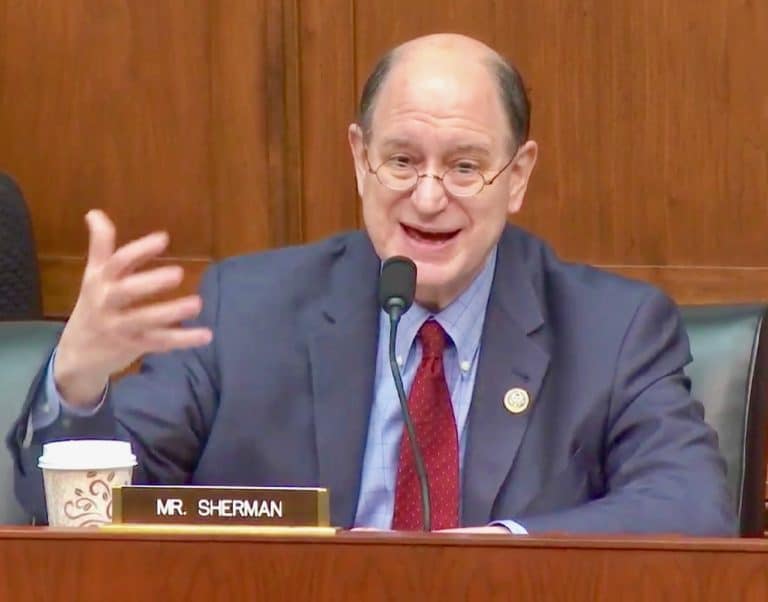 Sure, digital currencies are volatile but they are not impacted by the profound ineptitude of Venezuelan President Nicolas Maduro. In a round about way, Maduro has admitted his own incompetence by attempting to launch a national crypto – El Petro.
"Congressman Sherman is trapped between a rock and a hard place. He knows little to nothing about the technology on which he opines, yet he's among the loudest on the topic. It's a recipe for disaster because he's not willing to learn and discuss in good faith. He's already decided to stake out a position that is decidedly anti-progress and anti-technology," said Gardner. "Thankfully, the Congressional Blockchain Caucus has been doing great work on the industry's behalf."
Congressman Sherman has been invited to debate his perspective at the upcoming Crypto Invest Summit being held in Los Angeles later this month. The venue is close to his home district of San Fernando Valley. The Summit organizers are still waiting to hear from the Congressman as to whether he will accept the offer, or decline the chance, to share his point of view.

Sponsored