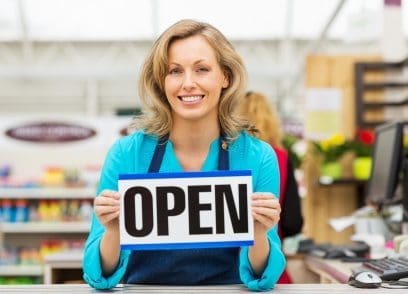 Biz2Credit recently announced the results of its latest small business lending index, which revealed small business loan approval rates for big banks reached another high point in September 2018. According to the index, September 2018's approval percentage for big banks (assets of $10 billion+) rose two-tenths of a percent from August's figure of 26.5% to 26.7%. The index examined more than 1,000 credit applications made by small businesses through Biz2Credit's online lending platform. Speaking about the index's findings, Biz2Credit CEO, Rohit Arora, stated:
"There was a lot of pent up demand in the marketplace. With the continuous rate hikes by the Federal Reserve, the banks are making more money when they lend because their spreads are up. Additionally, there is demand in secondary market for these loans. People are trying to borrow money now before the rates go up further."
The Index reported that Overall economic factors come into play, with the unemployment rate declined by 0.2 percentage points to 3.7 percent in September, according to The Bureau of Labor Statistics' October 5 Jobs Report. The Labor Department also revealed 134,000 jobs were created in the economy last month, which is reportedly the biggest job gains occurred in professional and business services, in health care, and in transportation and warehousing.
Business loan approval rates notably rose at regional and community banks. Small banks granted 49.9% of the funding requests they received in September, up one-tenth from August. It represents the highest figure for small banks in four years since October 2014. Meanwhile, Institutional lenders slipped from an Index record 64.9% to 64.5% in September. After more than two years of steady increases, approval percentages slipped for the first time since June 2016.
Loan approval rates among alternative lenders remained at 56.6% while credit unions approved 40.3% of loan applications in September, a slight increase of one-tenth of a percent from August. Arora went on to add:
"Overall, I would say that this positive lending atmosphere will last until interest rates go up another 50 to 75 basis points. Next year, the impact of the tax cuts may slow a bit. At some point, lending will start weakening, but probably not until middle to late 2019.
Sponsored Links by DQ Promote