Ping An Insurance Group held an investor day in Shenzen this week. Ping An is one of the largest financial companies in the world. The firm boasts 179 million customers along with 485 million internet users. The company trades on both the Hong Kong and Shanghai stock exchanges.The full stack financial service firm provides insurance, banking, asset management and more. Ping An is also committed to Fintech and is investing heavily to accomplish its goals.
Jason Yao, Chief Financial Officer and Chief Actuary of the Group, commented during the investor day:
"We will further improve the strategy of 'finance + technology' and pursue 'finance + ecosystem'. By leveraging five key technologies, namely AI, blockchain, cloud, big data, and security, we will keep improving efficiency, lowering costs, optimizing user experience, and strengthening risk control, to enhance competitiveness. While promoting the value of the Group, we are endeavoring to bring long-term and stable investment return to our shareholders, clients, employees, and society."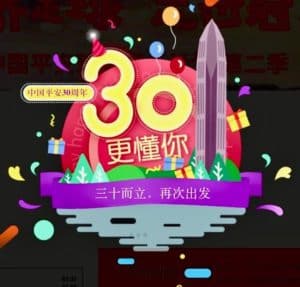 According to a release provided by Ping An, during the investor day, management sequentially delivered detailed presentations about the structure of Ping An's value and how the company's technology empower the Group's traditional businesses.  The company shared how technologies have been widely applied to Ping An's business scenarios, including insurance, banking and investment.
Ping An said that applying AI in five major insurance business scenarios was one of several key highlights for the company. AI technology has been widely and effectively applied into the five business scenarios: agent recruitment, training, agent management, sales model and services, which demonstrates Ping An's industry-leading technology capability.
Ping An has a "two wheel drive strategy of "financial + technology." The Fintech has launched multiple blockchain initiatives including a project with Hong Kong's banking regulator and seven major banks. This consortium will launch a blockchain-based trade finance platform, with the technology provided by Ping An Insurance.