Developers that write predictive smart contracts could be subject to various types of enforcement action and liability, CFTC Commissioner Brian Quintenz told an audience in Dubai yesterday.
Quintenz, whose agency regulates derivatives markets in the US, singled out both securities-preformance predictive software ("It could look like providing investment advice, or…(if anonymous) could be used nefariously to facilitate insider trading") as well as prediction markets like Augur, which is now operating on the Ethereum and allowing users to place bets on, "the outcome of future events, like sporting events or elections, using digital currency."
Augur founder Jack Peterson and Joey Krug, who reportedly raised $5 million for their "non-profit organization" when they "ICO'd" (issued an initial coin offering) in 2015, launched their platform this year. Augur's REP tokens now have a market cap of almost $138 million on crypto exchanges.
User levels reportedly remain low at Augur, but the platform has hosted betting on the predicted deaths of U.S. president Donald Trump, Amazon CEO Jeff Bezos, actor Betty White and senator John McCain.
https://www.newsweek.com/welcome-augur-cryptocurrency-death-market-where-you-can-bet-donald-trump-1043571d
The Augur site and others are controversial for their ability to possibly "incentivize" the execution of violent deeds. Theoretically, a participant could place a large bet on a bomb occurrence or assassination and then go out and attack someone or something. "If your prediction is right," Quintenz told the audience, "the contract automatically pays you the winnings."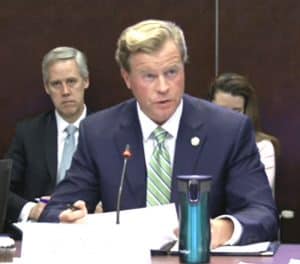 Quintenz said that prediction markets are regulated by the CFTC, including the creation of, "'event contracts,' binary options, or other derivative contracts":
"In the past, the CFTC has generally prohibited prediction markets as contrary to the public interest, only permitting them in limited circumstances when it has found that they operate on a small-scale, non-profit basis, and serve academic purposes."
Quintenz said that once a particular smart contract is determined to fall within the CFTC's purview, its features must be closely examined to determine the contract's legality:
"If the contract is a swap, is it being offered to retail participants?  Is it a product that must be traded on an exchange?  Does the protocol itself perform exchange-like functions by facilitating trading, thereby potentially implicating registration requirements?… Who should be held responsible for this activity?  How should the CFTC enforce its regulations against a software code, rather than a registered intermediary or an exchange?"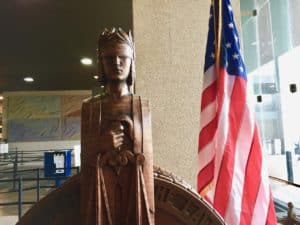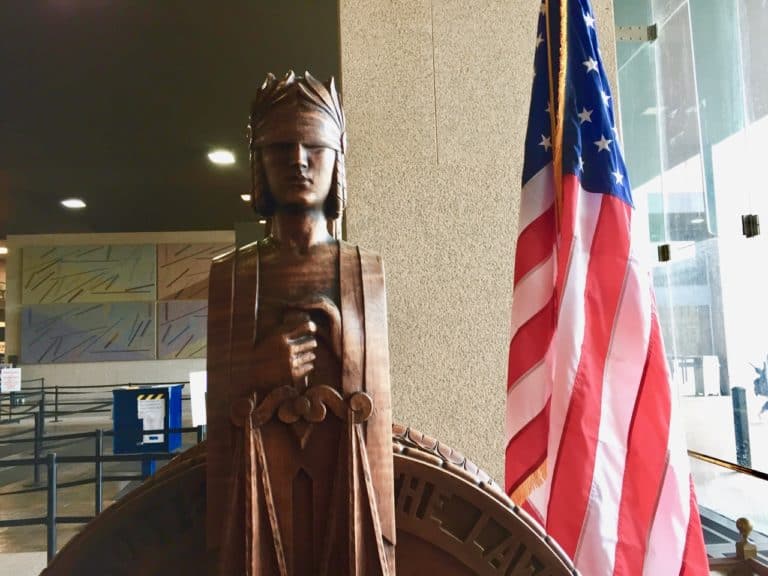 Quintenz offered his preliminary thoughts on the matter, saying he thought it was "unreasonable" to hold a blockchain developer responsible for a prediction contract because core developers construct and maintain the underlying protocol but do not write the smart contract code. The same applies to cryptocurrency miners, he said.
That leaves the smart contract coders themselves, said Quintenz, who might attempt to place responsibility for how the contracts are used on the users. Quintenz, however, said he felt that was unlikely to work:
"In my view, this analysis misses the mark.  Instead, I think the appropriate question is whether these code developers could reasonably foresee, at the time they created the code, that it would likely be used by U.S. persons in a manner violative of CFTC regulations…(and) no effort was made to preclude its availability to U.S. persons.  Under these facts, I think a strong case could be made that the code developers aided and abetted violations of CFTC regulations…(and) the CFTC could prosecute those individuals for wrongdoing."
 

Sponsored Links by DQ Promote