Lawless, ill-conceived, and destabilizing of financial markets.
While most level headed individuals will have the opinion this statement best describes the New York Department of Financial Services (NY DFS) and their anti-Fintech point of view, think again. This is how the DFS describes the Office of the Comptroller of the Currency's (OCC) renewed push to offer a Fintech Charter for aspiring innovative financial services firms.
For a second time around, DFS is suing the OCC over its attempt to streamline the regulatory process for Fintechs to operate in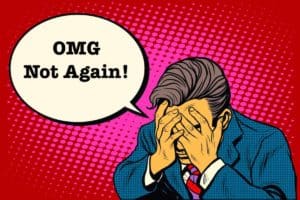 the US without having to receive the approval of all 50 states – one at a time. It is obvious to everyone that a Fintech Charter makes a lot of sense as it will save time and money – since receiving state approval is a laborious and expensive endeavor.
The previous attempt to halt the OCC Fintech Charter was tossed out of court simply because the OCC had yet to even approve a process for accepting charter applications. The Judge correctly pointed out you shouldn't sue someone for something they have not yet done. But that did not stop the state of New York and Ms. Vullo.
Filed in the US District Court of the Souther District of New York last month, Maria Vullo, in her official capacity as Superintendent of the DFS, has sued the OCC. To quote the civil action:
"The Fintech Charter Decision is lawless, ill-conceived, and destabilizing of financial markets that are properly and most effectively regulated by New York State. It also puts New York financial consumers – and often the most vulnerable ones – at great risk of exploitation by federally-chartered entities improperly insulated from New York law. The OCC's reckless folly should be stopped."
Granted, hyperbole is the norm in our political system today but exaggeration should not be accepted for fact. It is this same Fintech Charter that seeks to boost innovation in financial services … meaning better and less expensive services for all of us. This is even more true for the underbanked segment of the population.
So why does the New York state securities regulator act in such a strident manner? Turf. It's all about relevance and political expedience. To hell with the taxpayers who end up footing the bill for DFS's legal folly.
It should be noted that the OCC opened up applications for Fintechs to pre-empt the state regulation process just after the US Department of Treasury published a well-received report on Fintech.
Within the Treasury report was a salient piece of policy advice for state regulators and Congress:
"Treasury recommends that if states are unable to achieve meaningful harmonization across their licensing and supervisory regimes within three years, Congress should act to encourage greater uniformity in rules governing lending and money transmission to be adopted, supervised, and enforced by state regulators." [emphasis added]
Don't hold your breath on the states getting their act together.
Let's hope Congress has taken the advice to heart.