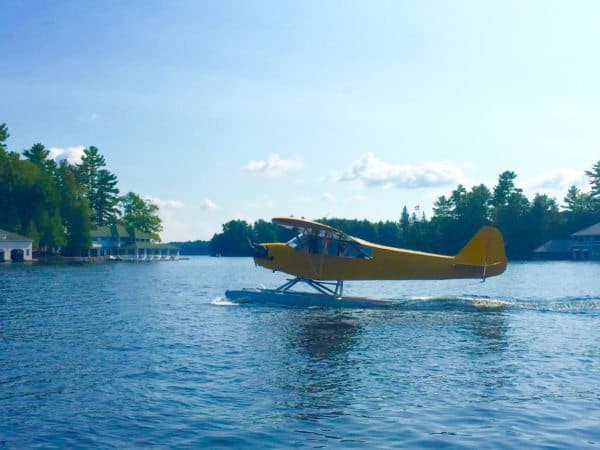 The National Bank of Canada, the country's seventh largest bank, is piloting a program to offer the creation and negotiation of standby letters of credit on a blockchain / distributed ledger system.
The pilot uses a distributed ledger (DLT) system created by the company Skuchain and integrated into IT services provider CGI's Trade360 platform (NYSE: GIB) (TSX: GIB.A).
Together, the software provides a portal and templates where interested parties can contribute to and view each phase in the creation of the standby letters of credit needed for businesses to securely engage in international trade.
Until now, says the related release, the process of establishing a letter of credit has been conducted via email, which, "mak(es) them prone to errors and delays in a process that lacks transparency for beneficiaries regarding terms and approval status."
The new system will reduce opacity by purportedly allowing participants to append documents to a blockchain that can then be viewed by all parties.
In keeping with the promises often made regarding distributed ledgers, the system in this case may indeed be automating and rendering more transparent some aspects of letter of credit creation formerly handled by a human intermediary in relative private.
The new system, the parties claim, "will improve processing times, reduce risks and help strengthen the bank's customer relationships," by giving them a sense of more control and oversight.
There was an instance earlier this year where an Ethereum address could be entered at the Etherscan website to view a document appended to the Ethereum blockhain by #MeToo activists in China.
The document alleging harassment at Peking University was otherwise being stealthily expunged from the Internet by Chinese censors.
For a very small transaction of Ether, the activists were able to "permanently" host the document as a note appended to the transaction on Ethereum.
Theoretically, that note can never be removed without rolling back the entire Ethereum chain (something possible but difficult), and the only other option is to censor all the websites allowing inspection of the Ethereum chain, or to shut down the Internet.
Privately-controlled blockchains/DLTs are much less immutable than truly public ones, and clients using any automated smart contract platform should probably take screenshots.
Nonetheless, this system may indeed improve upon email as email improved upon snail mail and face-to-face meetings.
Patrice Roy, Vice President, Payments, Cash Management and International Solutions at National Bank of Canada, is pleased with the system's prospects:
"This pilot project is a great opportunity to leverage blockchain technology to simplify the process for negotiating standby letters of credit and guarantees while making it more transparent and secure. This will enable us to offer a simple, fast and efficient experience to our commercial clients which facilitates managing their business."
Frank Tezzi, Vice-President of Trade and Supply Chain Solutions at CGI, is equally sanguine, and believes the system, "serves as the single source of truth during pre-issuance negotiation and through issuance and re-issuance processes… provid(ing) certainty and transparency for beneficiaries regarding the guarantee process as they enter into a financial transaction."

Sponsored Links by DQ Promote