Online Brokerage Futu Securities Reported to File with U.S. Regulators for IPO
Bloomberg quoted people familiar with the matter that Chinese online brokerage Futu Securities had secretly submitted an IPO application in the US, and the fundraising scale could reach at least $300 million. Futu Securities has hired Bank of America, Goldman Sachs and UBS as the book runners of its IPO.
Futu Securities was established in Hong Kong in 2012, providing Hong Kong stocks, US stocks and A-share trading services. Up to now, Futu Securities has attracted 380,000 customers and more than 5 million Futu Niu users. In January of this year, the turnover of Futu Securities exceeded 90 billion yuan, and the total transaction volume has exceeded 1 trillion yuan. On July 12 this year, Futu Securities launched online account opening service, becoming the first brokerage company to launch the service after the Hong Kong Securities Regulatory Commission launched the new brokerage regulation.
On June 12 this year, Futu Securities completed the $145.5 million Series C financing led by Tencent; on August 5, 2015, Futu Securities completed the $60 million Series B financing led by Tencent; in April 2014, Fufu Securities completed the $10 million Series A financing led by Tencent. Matrix Partners and Sequoia Capital have all invested in these three rounds of financing. Futu Securities rose as a unicorn after the C round of financing. (Source: 36Kr)
Online Brokerage Futu Securities Reported to File with U.S. Regulators for IPO
KPMG Releases the 2018 List of Top 100 Global Fintech Companies with Many Chinese Companies Included
Early this week, Fintech investment company H2 Ventures and KPMG jointly released the 2018 Fintech 100 report. The top 100 Fintech companies were selected on the basis of five criteria: total funding, funding speed, geographic diversity, domain diversity, and other factors (such as product, service, and business model).
Among them, the top ten companies in this list are: Ant Financial (China), JD Finance (China), Grab (Singapore), Baidu (Duxiaoman Finance) (China), Sofi (USA), Oscar Health (US), Nubank (Brazil), Robinhood (USA), Atom Bank (UK) and Lufax (China).
It is worth noting that the performance of Chinese companies in this selection is still outstanding, and a total of nine Chinese companies have entered the top 50, namely Ant Financial, JD Finance, Baidu (Duiaoman Finance), Lufax, OneConnect, 51 Credit Card, WeLab, Dianrong and ZhongAn Insurance.
In addition, payment companies (34) dominate the list, followed by lending companies (22), wealth management companies (14) and insurance companies (12).(Source: KPMG)
Ant Financial Agrees to Buy $100 Million in Equity of Brazilian Payment Company StoneCo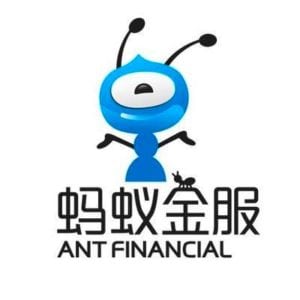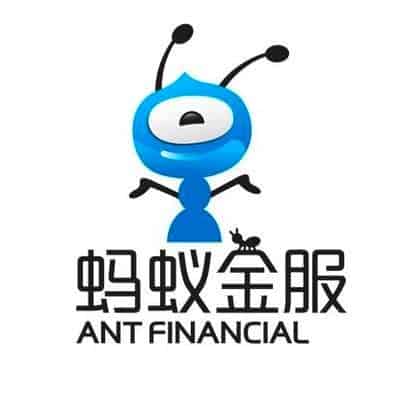 It's reported that Ant Financial has promised to buy $100 million worth of equity in Brazilian digital payment company StoneCo, which plans to go public with a valuation of up to $6.2 billion and to set the price this week.
People familiar with the matter said that StoneCo's IPO received positive response from investors and was expected to raise $1.1 billion on Nasdaq.
In addition to Ant Financial, Berkshire Hathaway also joined StoneCo for this IPO financing.
According to the documents submitted, some of the existing shareholders of StoneCo and Berkshire Hathaway will purchase nearly half of the issued shares. The participation of such well-known investors has helped StoneCo further attract investors, and it also shows that the huge potential of Brazilian electronic payment industry. (Source: Sina)
Court in Beijing Ushers in a New Era of "Blockchain + Judiciary"
Recently, the People's Court of Dongcheng District of Beijing made a judgment on the case of Chinese All v. JD Commercial Company. The electronic evidence provided by the third-party depository platform in this case was adopted by the court.
This is also the first confirmation by a Beijing court of the electronic data stored by the blockchain technology. The report found out that the legal effect of blockchain evidence has been repeatedly recognized by a number of Chinese judicial departments this year.
As early as July of this year, the Hangzhou Internet Court had already approved the legal effect of blockchain electronic evidence in a copyright dispute.
In September, the Supreme People's Court legally confirmed the validity of evidence obtained by blockchain technology in the form of judicial interpretation. The judiciary in China is moving towards the blockchain era. (Source: Securities Daily)
Court in Beijing Ushers in a New Era of #Blockchain + Judiciary
---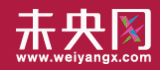 WeiyangX is the most influential website focusing on Fintech in China. The site covers the latest news, industry data analysis, business practices, and in-depth fintech cases in fintech. WeiyangX is incubated by Fintech Lab. Founded by Tsinghua University's People's Bank of China (PBC) School of Finance in 2012, the Fintech Lab is the first and leading research entity dedicated to leading best practices, promoting interdisciplinary innovation, and encouraging entrepreneurship in the field of fintech through scientific research and innovative project incubation.
---
Sponsored Links by DQ Promote