Qtum, a blockchain application platform, announced last week it has been named Amazons web services partner in China. Qtum reported the partnership sees the on-demand cloud computing giant working with a cryptocurrency project with a $325 million market capitalization.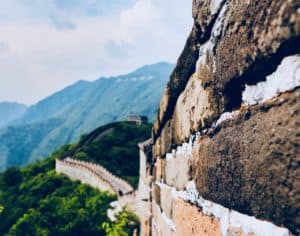 Qtum revealed that its cryptocurrency, AMI, was listed on the Amazon Web Services marketplace in July, and the company has been moving toward a broader technological partnership, Qtum's marketing director, John Scianna, recently reported. He also revealed that both Qtum and Amazon have been discussing the partnership since this past April.
Members of the Amazon Partner Network now receive business, technical, sales, and marketing resources to help expand their businesses and support their customers. Qtum noted that in its case, it and AWS will work together to get feedback from customers about the use cases most in demand and provide guidance to those clients that don't have much software development resources themselves, Mike Palencia, Qtum's Chief Information Officer also stated:
"We are going to work together [with Amazon] to contact different customers and clients. We're looking into use cases, and the best way to do it is to have a contact with companies who have those use cases. Some clients have their own ideas and their own developers, and some of them want more support from us, want to talk to us directly."
Founded in 2016, Qtum is described as a hybrid blockchain application platform and its core technology combines a fork of bitcoin core, an Account Abstraction Layer allowing for multiple virtual machines, including the Ethereum Virtual Machine (EVM), and a Proof-of-stake Consensus protocol, aimed at tackling industry use cases.