Modern card issuing platform Marqeta announced its expansion into European market. In cooperation with its strategic partner Visa, Marqeta is now issuing cards and transacting in Europe. Marqeta has also opened a new office in London.
With this launch, European payment innovators will now have access to Marqeta – offering them the most advanced infrastructure and essential tools to reliably support the growth and scale of their businesses.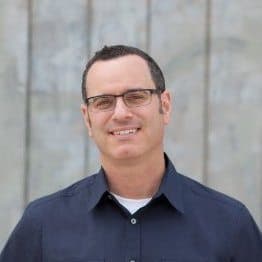 Following the official launch, Marqeta CEO Jason Gardner noted:
"Marqeta is already among the global leaders in modern card issuing, and we are pleased that our physical footprint is officially expanding. We're excited to partner with the many innovative companies in Europe which are building better consumer and business experiences — and to enable their success."
Bill Gajda, SVP of strategic partnership at Visa also commented on this expansion and stating:
"The U.K. and Europe are seeing an explosion of payments innovators right now, making flexibility and speed to market more important than ever before. Visa's partnership with Marqeta enables them to offer entrepreneurs of any size a fast, easy way to become an issuer, giving consumers throughout Europe exciting new ways to pay."
Marqeta bring modern card issuing to European payment innovators who want a simplified way of managing payment programs:
Digital banking providers can create exceptional user experiences with instant issuance into their mobile apps, with seamless in-app provisioning into Apple Pay and Google Pay
Online travel agencies can control payment authorization decisioning and gain deeper end-to-end visibility into transactions — from booking to check-in
On-demand delivery companies can seamlessly add merchants, onboard couriers quickly, and reduce the risk of fraud
Expense management companies can easily configure purchase cards, control expenses, and gain real-time visibility and data on employee spend
Retailers can instantly pay multiple suppliers, easily navigate elaborate purchase flows, and cleanly reconcile transactions, track shipments, and refund returns
Small business and consumer lenders can allow end users to access funding immediately, improve customer loyalty, and reduce risk through meaningful data
Margeta is powering established Fintechs and Startups. It counts among its current customers:
Financial services companies Affirm and Acima
On-demand delivery startups Instacart and DoorDash
Small business lenders Kabbage and Qwil
Corporate card providers Brex and TeamPay
Ecommerce aggregator ConnexPay
The global standard for modern card issuing – Marqeta founded in 2010 and provides the most advanced infrastructure and tools for building highly configurable payment cards. With its open API, the Marqeta platform is designed for innovators who want a simplified way of managing payment programs so that they can create world-class experiences and power new modes of commerce.