Issuance, Inc., a marketing platform for digital securities, announced on Monday it has executed a Letter of Intent (LOI) to acquire the assets of financial marketing firm CrowdfundX. The plans to acquire CrowdfundX come just after Issuance recently announced a listing agreement with OpenFinance Network, a U.S. based regulated digital securities trading platform, and a strategic partnership with Securitize, an end-to-end platform for tokenizing any asset.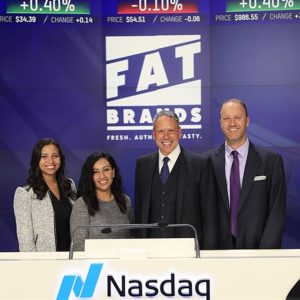 Founded earlier this year, Issuance describes itself as a modern marketing platform for digital securities. issuance connects, engages, and matches digital securities issuers with authenticated, interested investors. The company was founded by Darren Marbles, who is CEO of CrowdfundX.
"Digital securities are the next mega-trend in capital markets. Unlike utility tokens, digital securities provide investors with real ownership interests in the underlying asset or company. Digital securities offerings are a compliant alternative to ICOs, and offer investors liquidity, 24/7 trading, and access to a global pool of investor capital."
Speaking about the acquisition, Marbles, who is also CEO of Issuance, stated:
"CrowdfundX is a compelling acquisition for Issuance. Once completed, Issuance will offer an end-to-end suite of deal marketing technology and services solutions to DSO issuers."
CrowdfundX reportedly has a 500,000 retail investor dataset and clients, which includes tZERO, KODAKOne, and Drake's Virginia Black Whiskey. It was revealed that over the past eighteen months, the company has generated $3 million topline revenue and has notably been profitable for the past three years. Since launching five years ago, CrowdfundX has helped its clients increase their visibility and raise funding from both institutional and retail investors. The company claims to be the only marketing firm in the U.S. to have successfully completed a series of well known Reg A+ IPOs to NASDAQ (FAT Brands), NYSE (Myomo) and OTC Markets Group (Elio Motors). Last year, CrowdfundX launched its DSO marketing services to meet increasing market demand and delivered successful campaigns for tZERO and KODAKOne.
Issuance is now seeking funds through its Regulation D 506(c) offering. The company added it will tokenize its capital interests after completing its raise and list Issuance digital securities on the OpenFinance Network ATS. The terms of the acquisition have not be revealed.