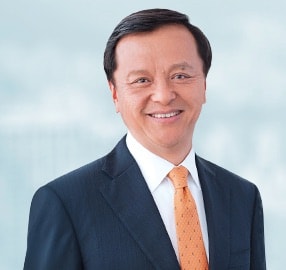 Announced last week during Hong Kong Fintech Week, the Hong Kong Exchange (HKEX) has partnered with "Digital Asset" to incorporate blockchain tech as part of the trading process. In a speech by Charles Li, the Chief Executive of HKEX, the successful testing of a prototype solution utilizing the Digital Asset platform should allow the exchange to move forward with incorporating the platform to accelerate the post-trade process and reduce settlement risk.
Li said that distributed ledger technology could "alleviate the post-trade operational challenges faced by HKEX's market participants and global investors."
Li added that, "this could be the beginning of a long journey of innovation and revolution and we're very excited to share this important milestone."
In Hong Kong, it was recently announced that cryptocurrency exchanges will be regulated at some point in the future. Currently, the path for existing crypto exchanges to join the Hong Kong Securities and Future Commission Regulatory Sandbox. It is not yet clear as to the strategy of HKEX pertaining to the trading of digital assets.
A recent comment by the Leo Weese, President of the Bitcoin Association of Hong Kong, called the Sandbox approach "unreasonable" that would overburden crypto exchanges.  Weese stated online:
"While Hong Kong was a better place when it did not bother such platforms, it was inevitable this day would come. Exchanges will likely maintain parts of their teams in Hong Kong, but work harder to convince the public of a new narrative that places them outside the SAR."
Sponsored Links by DQ Promote