Coinsuper, a Hong Kong-based cryptocurrency exchange, announced on Tuesday it has formed a strategic partnership with Weever FinTech, the crypto trading arm of CASH Financial Services Group (CFSG, SEHK: 510). This news comes just after Weever launched its new platform.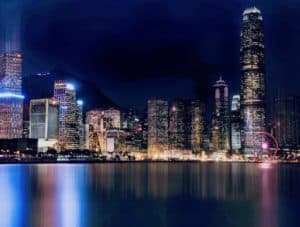 Founded in 2017, Coinsuper is described as a cryptocurrency exchange providing professional digital asset trading and customized services for professionals and individuals.
"Coinsuper adopts methods such as SSL encryption technology, multi-signature cryptocurrency wallets, offline capital management to ensure the stability of the platform, as well as multiple layers of protection of assets, transaction, account and user information."
While sharing more details about the partnership,  Karen Chen, Co-founder & CEO of Coinsuper, stated:
"We heartily congratulate Weever on their new platform rollout and are confident this strategic partnership will be mutual beneficial. This modern example of merging the crypto and traditional finance worlds represents a key milestone on our corporate mission."
CFSG Executive Director and CEO Mr. Benson Chan also commented:
"We are delighted at Coinsuper joining our groundbreaking platform as a strategic partner developing the region's first commission-free crypto trading services for millennial investors. Their experience in both financial markets and the crypto landscape is instrumental to our development into the pioneer of cryptocurrency trading in the region."
Coinsuper then noted that Weever targets launching the first commission-free cryptocurrency trading platform in Hong Kong, providing mobile-driven, social-sharing and tech-savvy millennial crypto investors more efficient access to cryptocurrency markets through smartphone. It was reported that around 300,000 potential users are on the Weever's platform's waiting list to trade in the most liquid and active cryptocurrencies, including Bitcoin, Ethereum, Litecoin and Bitcoin Cash.