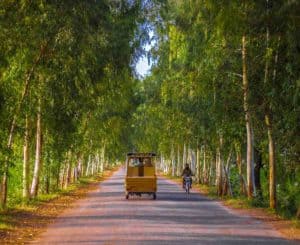 At least six banks in Pakistan have frozen their customers' bank and credit cards and have suspended international remittances in the wake of news that, "almost all major Pakistani banks' (customer data)" was hacked in recent security breaches, Geo News reports.
According to Captain Mohammad Shoaib, Director of the Pakistani Federal Investigation (FIA) Agency's Cyber-Crimes wing:
"Almost all [Pakistani] banks' data has been breached. According to the reports that we have, most of the banks have been affected."
The Director's announcement reportedly follows a report last week issued by global cybersecurity firm Group-IB stating it had found a trove of Pakistani banking client bank and credit card data "dumped" on several Darknet forums.
News of the data dump itself followed still more news of a cyber attack on Pakistan's Bank Islami last week, which was successfully hacked for more than 2.6 million rupees ($19 500).
All told, the FIA's Captain Schoaib says the agency is currently managing, "more than 100 cases (of cyber attacks)," and that it has completed, "…several arrests in the case(s), including that of an international gang [last month]."
The captain also commented that banks are responsible for securing customer funds and data and are also responsible for security infrastructure failings.
Bank representatives have reportedly been called to consult with the FIA on the breaches.
Though the Geo News report does nothing to link them to these particular hacks, cybersecurity firm Kaspersky lab has previously linked the prolific North Korean hack group Lazarus to numerous attacks on banks in the developing world, including a successful cyberheist of $81 million from the Central Bank of Bangladesh.