Securitize has formed a new partnership with AmaZix – a community engagement platform for crypto projects.
Securitize is a compliance platform for issuance and the management of digital securities on the blockchain.
This new affiliation is said to "transform fundraising for blockchain startups, by making digital securities investments faster, easier, and more secure."
The Securitize platform allows all securities issued through the platform to be traded on exchanges and marketplaces. It offers investors and issuers tools to manage their digital securities throughout the entire digital security lifecycle, from initial issuance to trading, distribution, and governance. AmaZix is expected to complement this offering by opening up the digital securities market to its global network of investors.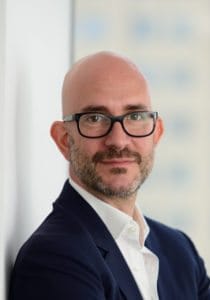 Carlos Domingo, CEO and founder at Securitize, said they are moving into a future of more cost-efficient ways of raising capital and attracting investment.
"The programmable nature of digital securities allows stakeholders to do this with more transparency and control. The market is poised for widespread adoption, and this is where our agreement with AmaZix makes sense for us, by introducing value-added services for issuers and investors on a global scale."
Jonas Karlberg, CEO at AmaZix, described the partnership as providing a more efficient, and compliant, structure for digital securities.
Currently, there is a sector shift away from unregulated initial coin offerings to regulated securities tokens. While this sector of online capital formation is still nascent, expectations are for greater liquidity and ease of security management for crypto assets using distributed ledger technology and smart contracts.
Denmark based AmaZix claims to have helped over 100 crypto projects raise a total of $1.1 billion and the company has grown from six to 120 staff in 20 countries around the world.