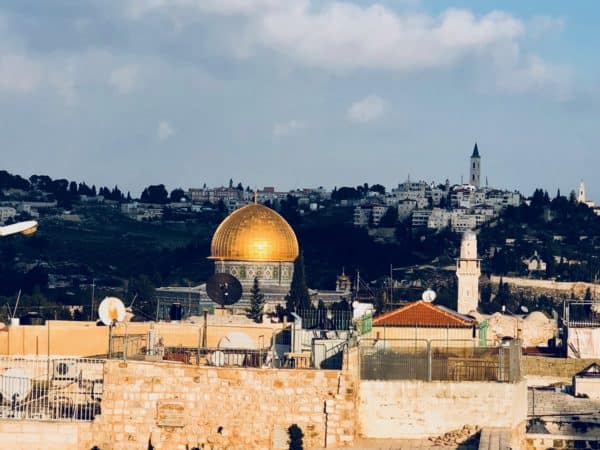 A dedicated team established by the Central Bank of Isreal to consider whether the country should establish a state digital currency has determined that risks, complexities, a lack of need and a lack of globally-established standards means that Isreal will not be issuing a central bank digital currency (CBDC) in the near term.
While the bank admits that some countries are in advanced stages of "examining the feasibility of issuing digital currencies":
"(Other countries) have announced that they are not planning to issue digital currency in the near future because the payment systems in their countries are efficient and provide good alternatives."
Venezuela has launched and is now obliging local banks as well as citizens seeking passports to use its new El Petro cryptocurrency.
Numerous Iranian officials have also made statements saying they favour the creation of a national digital currency because they believe it could help Iran assert its autonomy in global markets and skirt American sanctions.
Russia too has been looking closely at issuing an e-Ruble for the same reasons as Iran, and on November 2nd, Russian news outlet Govoritmoskva reported that Anatoly Aksakov, the head of the Russian parliament's Committee on Financial Markets, said he is, "convinced that a (secured national) cryptocurrency will appear," and that it will be pegged one-to-one to the country's standard ruble.
But other than economies generally deemed  "rogue" in the West, no other country is known to have seriously expressed its intention to create a blockchain or (exclusively) digital cash system for its citizens.
The Bank of Isreal's full report has been made available in Hebrew for public "attention (and) consideration."
Ultimately, the team has determined that issues aided elsewhere by the digitization of national currencies are not significant in Isreal, including precipitous declines in the use of cash by the citizenry (like in Sweden), cash shortages or the need to make payment systems more efficient.
Other objectives in issuing an e-shekel, says the bank, could include, "help(ing) to combat the unreported economy, …adapt(ing) to an advanced technological environment, …(and/or) help(ing) advance the fintech sector in Israel."
These objectives, however, would have to be undertaken in harmony with CBDC developments in other jurisdictions around the globe, which the team will continue to monitor and report on at semi-annual consultations with the bank.