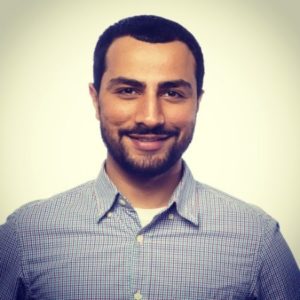 According to a filing with the Securities and Exchange Commission (SEC) Blockstack Token Fund has raised $26,248,475 in a Reg D 506c offering. The money raised was separated into two different vehicles: Blockstack Token Fund QP, LP raised $17,783,394.88 and Blockstack Token Fund AI, LP raised $8,465,080.20. According to the document, 176 investors backed the funds.
Blockstack was founded by Muneeb Ali and Ryan Shea in 2013. A public benefit corporation, Blockstack is described as follows:
"Blockstack is a new internet for decentralized apps that you access through the Blockstack Browser. With Blockstack, there is a new world of apps that let you own your data and maintain your privacy, security, and freedom."
Ali received his Ph.D. in Computer Science from Princeton University where he specialized in distributed systems.
According to the Blockstack site, the company currently has over 74,000 domains registered. Many Blockstack apps are said to be in production – all of which are expected to be available via a single account. App developers can earn payouts if they build a popular app. while users control their own data as intermediaries are excluded from the equation.
The Fund is aimed at growing an "ecosystem of decentralized applications on Blockstack."
In a recent blog post, the founders explained their new network and vision for the ecosystem:
"We've thought hard about corporate structures before, such as in 2017 when we raised ~$50M as part of our token offering we decided to start a new practice for token sales—we self-imposed milestones on the project for investor protection, where the investors could receive a refund of up to 80% of their investment if we do not build the technology and successfully deploy it. The legal framework we used was not straight-forward, but it gave us the properties (compliance with applicable law, investor protections, etc.) that we were looking for. We're determined to forge new paths and put in place governance structures that accomplish the goal of a robust and decentralized ecosystem. This won't happen in one fell swoop, but rather over time, through careful consideration and execution."