UK challenger bank Tandem announced on Wednesday it has teamed up with global payments platform Stripe to launch its new Auto Savings service, which will allow customers to set up rules that automatically move money from their current accounts with other providers to a savings account with Tandem.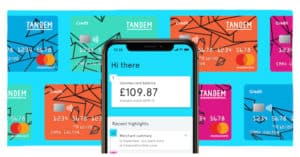 Tandem reported that customers will be able to use Auto Savings through Tandem's banking app, which can aggregate financial data from across all of a user's accounts to tell them how much free spending money they have and offer them personalized feedback on how they're managing their money.  The fintech revealed:
"This latest tool uses this same technology to calculate areas where savings can be made, making it easy for customers to build towards their financial goals. Pay in whenever and however you want through Stripe – Tandem will do the heavy lifting."
Speaking about the new service, Iain McDougall, UK and Ireland Country Manager of Stripe, stated:
"Building on infrastructure that powers the programmatic movement of money will be increasingly seen as a differentiator for technology companies, emerging fintechs and even established financial services providers. By providing this infrastructure, Stripe is helping Tandem to extend their product in new directions at a faster pace, which is a significant competitive advantage. Auto Savings will make it easier and faster for Tandem's customers to save and we look forward to continuing to work with such an innovative, tech-first bank to advance the state-of-the-art of banking."
Ricky Knox, Tandem CEO, went on to add:
"Auto Savings is a big step for banking. It will bring together smart, flexible tech and a competitive rate of interest. As with any new product, it's crucial that any partners are reliable, take their customers and data seriously and share our vision for the future of finance – Stripe tick all of those boxes. With this latest savings solution we wanted our customers to be able to pay money into their Tandem account without any hassle. A lot of other banks require you to make manual transfers or standing orders, which can make the whole process of saving a chore. With the help of Stripe, we want to make it as quick and easy as possible to save small and often straight from your debit card."
Founded in 2013, Tandem is seeking to create a better, more liberating financial future for everyone.