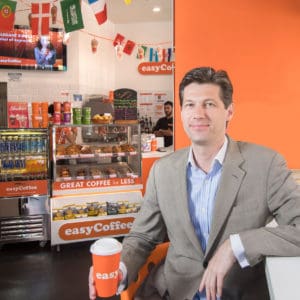 Yoyo Wallet has partnered with easyCoffee to provide mobile payments and loyalty app for the company. easyCoffee is in expansion mode planning to open up 200+ locations across the UK over the next three years.
easyCoffee is a coffee chain founded by entrepreneur Nathan Lowry and easyJet tycoon Sir Stelios Haji-Ioannou. Launched in 2016, easyCoffee seeks to offer quality coffee at a value price. The company has trialled and evolved its concept from its initial store in London to eight stores across the UK. easyCoffee is also incorporating a vending "coffee-on-the-go" business that plans 2000 machines in the UK.
Yoyo is a fast-growing mobile payments and loyalty marketing platform. Yoyo currently processes more than 2 million transactions a month and claims over 1.25 million users, and 600,000+ monthly active users.
Yoyo will build and roll out an easyCoffee payments and loyalty app experience, which will provide customers with mobile payments and loyalty rewards and redemptions. easyCoffee will also be able to capture anonymized customer data at the point-of-sale, enabling the chain to analyze and segment purchasing behaviour to deliver personalised rewards, offers, and in-store experiences.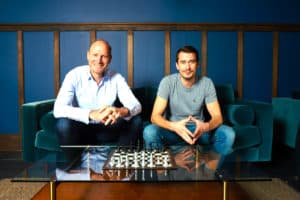 Michael Rolph, co-founder and CEO at Yoyo, said they are delighted to be working with easyCoffee, which has partnered with Yoyo at a time when both companies are growing at such a rapid pace:
"easyCoffee's decision to combine its impressive growth plans with a new digital-first customer retention strategy shows just how important the customer experience now is on the high street – it can no longer be an afterthought. Consumers want more than just another way buy their coffee. They want added-value. Combining a fast and secure payment method with a loyalty programme that can be personalised according to an individual customer's behaviour is how retailers can provide this added-value."
Sponsored Links by DQ Promote