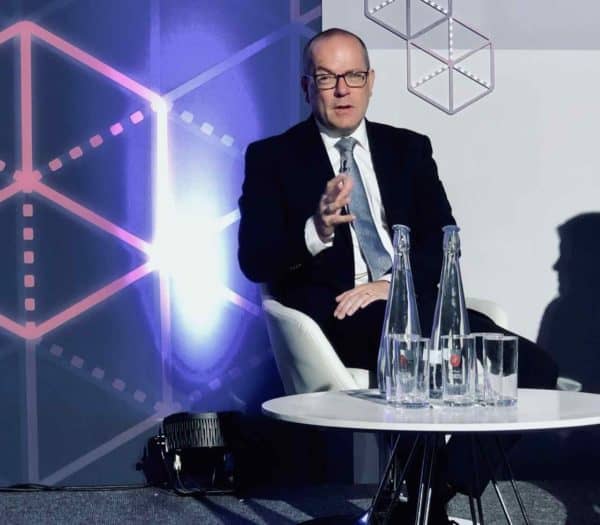 Speaking last week at the Regulation of Cryptocurrencies event in London, Christopher Woolard, Executive Director of Strategy and Competition at the Financial Conduct Authority (FCA), outlined his agencies view of crypto assets and provided insight into possible regulation.
Woolard defined digital assets or cryptocurrencies as falling under three separate categories:
Exchange tokens. Cryptoassets, such as Bitcoin, Litecoin and equivalents, are often referred to as 'cryptocurrencies'. We prefer the more neutral term "exchange tokens" as they do not function as money (link is to a speech by the Bank of England). Exchange tokens utilise a DLT [blockchain] platform and are not issued or backed by a central bank or other central body. They do not provide the types of rights or access provided by security or utility tokens, but are used as a means of exchange or for investment.
Security tokens. These are tokens, which amount to a 'specified investment'. These may provide rights such as ownership, repayment of a specific sum of money, or entitlement to a share in future profits. They may also be transferable securities or financial instruments under the EU's Markets in Financial Instruments Directive II (MiFID II).
Utility tokens. These are tokens which can be redeemed for access to a specific product or service that is typically provided using a DLT platform. They typically fall outside the FCA's regulatory perimeter.
Woolard stated that "cryptoassets have not intrinsic value." These digital assets may be used in three separate ways:
As a means of exchange, enabling the buying and selling of goods and services, or to facilitate regulated payment services
For investment, with firms and consumers gaining direct exposure by trading cryptoassets, or indirect exposure by trading financial instruments that reference cryptoassets, and
To support capital raising and/or the creation of decentralised networks
While concerned about the potential harm cryptoassets may deliver to investors, the FCA also notes that these same assets may deliver beneficial innovation.

The FCA and its regulatory sandbox has worked directly with blockchain based firms and thus has had hands-on exposure to the emerging realm of digital assets.

The FCA is part of the ongoing UK Cryptoassets Taskforce, an ad-hoc entity that recently published an interim report on crypto, and Woolard is of the opinion that "it's clear strong and speedy action is necessary."

So what is next? A more conclusive report is expected in early 2019. Woolard believes that beneficial innovation should be encouraged while  "financial crime is combatted, market integrity is safeguarded and consumers are adequately protected from harm." He also points towards the global nature of crypto and the need for international coordination.

One area that was not addressed was the exchangeability of utility tokens. Some industry commentators seek this as a crucial variable in the regulatory debate as most current purchasers in coin offerings, that are presented as non-securities, benefit from inherent speculation by purchasers.

The FCA, and the UK in general, is recognized as the "gold standard" when it comes to encouraging Fintech innovation. The forthcoming regulatory update will be watched closely by both industry participants and global regulators as the UK continues its policy leadership role in financial regulation.

The speech in its entirety is available here.

Sponsored